What can I say? I'm just a chick that is obsessed with books! Like I literally live and breathe them…Add in a cup of coffee to the mix and goodbye world, hello fantasy world. I'm pretty certain I'm even allergic to reality. It's totally a thing! So we've established I'm a crazy-obsessive book nerd. You caught that right? But my absolute favs in the book world is literally anything paranormal romance (who doesn't like adding a new book boyfriend to their list?), magical fantasy worlds, Greek & Norse Mythology, and I'm an absolute sucker and I mean sucker for ANY book that has to do with magical academy/boarding school's. Seriously what's not to love about them?? If I see one that mentions a paranormal school I'm like *click and adds to the list* don't judge lol. Some of the best writings are started at an Academy, in my opinion, anyways. So that's me with all my bookish-ness but I also have other interests like music and creative writing. Who doesn't want to create their own book world?! I definitely do.
Believe it or not, but I wasn't actually always this crazy obsessed with books. I took my time getting there but once I did, oh boy did I just dive headfirst into it. Since being diagnosed a year back with multiple chronic illnesses (Fibromyalgia, Chronic Fatigue, Endometriosis, Adenomyosis, IST and many others) and a new addition of an autoimmune disease. All these illnesses have really affected my life and what I can and can't do…but I have found a life-line among my books and they have become my friends. It allows me to completely immerse myself into a world where I'm not in pain, not weighed down by the things I can't do, or the way I feel like my life is just passing me by. I've lost quite a lot of friends due to my illnesses but I have found MANY in the book-worlds. My books have become something extremely special to me and something I can't live without. Soo yep that kinda has made the crazy obsessed chick I am today.
So welcome to the life of a devoted, obsessive, booklover! I read a lot, as you probably already guessed, and have found myself apart of many ARC teams. A few of the authors I was working alongside, mentioned starting a blog, because they thought my Reviews were cool…so here it is. My official blog of Read, Ramble, Repeat. This is literally my life lol, I kid you not… And so if you find yourself here on my crazy blog…WELCOME!!
I hope you are ready for the craziness of my book ramblings and join in on the fun.
Let the rambles begin.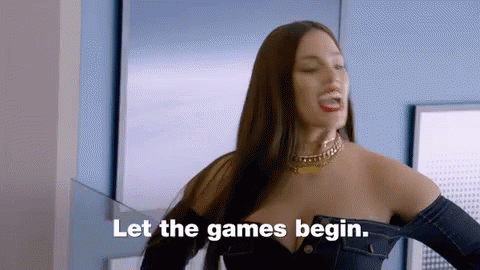 I'm going to finish here by sharing one of my favourite book quotes by Karen Lynch the author of one of my top favs series, Relentless:
"Be Relentless in the pursuit of your dreams. Seek Refuge with the ones you love. And when all else fails… go Rogue."
And that's me folks…I hope you enjoy reading my crazy rambles and I look forward to chatting with some crazy like-minded peeps.
Before you go, please, have a read below to help you guys understand how I rate my books.
💫 My Star Rating Guide💫

★ ★ ★ ★ ★ – Devoured it, couldn't put it down and made me feel all the feels. Heart-pounding, Epic! Give me more!
★ ★ ★ ★ ☆ – Great read, LOVED it! Definitely want/need more!
★ ★ ★ ☆ ☆ – it was good and I'll probably read more out of curiosity but "no wow this has mind blown me" effect. Not necessarily as emotionally invested.
★ ★ ☆ ☆ ☆ – meh barely held my interest. Lacking a deeper depth. Doubtful that I'll continue to read more.
★ ☆ ☆ ☆ ☆ – Not for me. Probably DNF or finished but wasn't keen on it. Won't pick up next book in series.

Disclaimer: This website does contain affiliate links, including Amazon, and I may earn a small commission, at no cost to you, if you purchase through my links.