Obsidian by Jennifer L. Armentrout

I just realised that after over 5 rereads I never gave this an actual review!
A book worthy of this many times being read definitely deserves more than just saying 5 ⭐️ right?! And plus I can't ignore the one series that gave me many, many book-hangovers and one serious book boyfriend that you'll never convince me to leave behind.
If you haven't been following my reviews for very long you may not have noticed that I kinda, okay, okay there's really no kinda involved, I was trying to play it cool but really why bother? lol Might as well share all my crazy with you and just say as is. So I really love Jennifer Armentrout's work and I actually think this may have been one of her first series of hers I read! Which then led me on the road to becoming the fully obsessed chick I am today with her books!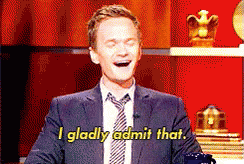 Anyways…moving on to the books lol… so although this is the first official book in the series, I personally would advise reading the Prequel Novel Shadows first. Some aren't actually aware of this book and read it later on but its really the perfect opening to this series. It gives you the backstory of why Daemon is the lovely and charming jerk-face he is in this book (a totally loveable jerk-face but jerk nonetheless 😉 ).

So it starts off with Katy a girl after my own heart, a total book lover, who has moved with her mum from Florida, a city that holds a lot of memories of her dad that had passed away 3 years earlier, to West Virginia before starting her Senior Year.

Katy isn't too thrilled with her mums need to up and move but she understands her mum needed to start over in a town where everything didn't remind her of her husband and what she had lost. So Katy is resigned to the fact of moving to a small town where she kinda expects life to be dull and live up to the typical boring small-town life. Can I just take a moment to say… um Katy I thought you read a lot? lol – never ever judge a town by its size. Most of the crazy stuff always happens in the small towns.

Anything is but boring when she decides to take her mum's advice of "make an effort" so that's what she does and finds herself at her next-door neighbours front door with a none so happy but gorgeous boy. Here's a little sneak peek of the scene:
"I took a deep breath. If this dude cut me off one more time…My voice took on the tone my mother used when I was younger and was playing with sharp objects. "I'd like to find a store where I can buy groceries and plants."

"You are aware this town has only one stoplight, right?" Both eyebrows were raised to his hairline now as if he were questioning how I could be so dumb, and that's when I realized what I saw sparkling in his eyes. He was laughing at me with a healthy dose of condescension. For a moment, all I could do was stare at him. He was probably the hottest guy I'd ever seen in real life, and he was a total douche. Go figure. "You know, all I wanted was directions. This is obviously a bad time."

One side of his lips curled up. "Anytime is a bad time for you to come knocking on my door, kid."

"Kid?" I repeated, eyes widening.

A dark, mocking eyebrow arched again. I was starting to hate that brow.

"I'm not a kid. I'm seventeen."

"Is that so?" He blinked. "You look like you're twelve. No. Maybe thirteen, but my sister has this doll that kinda reminds me of you. All big-eyed and vacant."

– Obsidian – Jennifer Armentrout
So yep that totally went well haha…all the best love stories start off like this though…sooo
But my totally loveable jerk-face, actually has a sister Dee who is very much determined to have a friendship with Katy all Daemon-ness aside and his attempts of shooing Katy out of his sister's life. But Katy is not someone Daemon has really ever come up against. Katy never really knew this about herself and used to avoid confrontations until meeting Daemon Black who she has learnt gets underneath her skin…and she can't help but give back as good as she gets. And she refuses to just listen to him like he's used to…so let's just say there is a lot of fireworks going off between the two of them lol. Or something akin to this. So be ready for an explosion orrr a plate of spaghetti on your head. Either, ither lol.
Obviously she doesn't understand why he is being like the world's biggest Jerk but she doesn't give up on the bubbly sister Dee and they become fast friends…seeing loneliness in each other and a desperateness for friendship. Both their losses almost guiding them together.

But nothing is as it seems and Katy notices weird things around the town. A missing girl, lost brother and weird unexplainable things she keeps seeing or hearing but can't work out. Until Daemon swoops in to save her from a truck collision and she learns that there are truly such things as Aliens and not ones that look like massive insects or blobs like ET but are really fair-dinkum beings of light, called Luxen.

Now Kat must learn fast to navigate and survive a world where nothing is as it seems and that there are a lot worse things out there. Things that are the opposite of Luxen called Arum their mortal enemy, that are hunting them to absorb their powers.

And she just became a lot more interesting to them when she got all that alien mojo on her…a trace, Residual energy leftover from when the Lux use their powers.

So not only is Daemon and the others on high alert from a human being brought into the secret but while she's glowing like a Christmas tree she is a beacon to the Arum.

But before the Arum comes she first has to survive Daemon and his hot and cold attitude. As she just got assigned a new baby sitter. Sarcastic Yipee ensue from Katy lol.
I feel like Katy is internally at war with herself over Daemon. One moment seeing a deeper side to him and then being like…
I could probably ramble on forever about this series so I'll try and stop here and just say…
Honestly just read this series…you won't regret it.

I'd love to hear from you if you have read it and to hear your thoughts. 😀 You'll automatically become friend status if this is a favourite of yours 😉

Anywho, Cheerio for now Book Nerds x