Supernatural Reform School by Sullivan Gray

My rating: 4.5 of 5 ⭐️

As stated in my last status update…I bring to you my review of the first book in the Blakemore Paranormal Academy series. I was also given this book as an ARC for an honest review and here is that review. 🙂
I really enjoyed this first book by Sully Gray & E.C Farrell. It's the first book I have ever read by either of these authors and I'm intrigued to find out what else they have floating out there. Has anyone else read any of their other books?

This was a slightly different Academy book to the ones I've normally read where they go and learn more about their abilities etc but with this unique twist, they are going to the Academy because they have lost their powers or they have been suppressed. So I loved the uniqueness of that.

One thing I must say is don't give up on Cade! She may seem like a snob and brat but she does a lot of learning and development in this story and finds who she was always meant to be, just underneath the surface. She just hadn't been given the chance to show her full potential or find her true self, due to her previous life and "friends" – I use that word very laxly.
In this book, Cade finds some truly amazing friends that are willing to be there regardless of what she has lost and I love watching as more start to see the real Cade and past her "Ice Princess" nickname. I have so many favourite characters in this story and just loved watching friendships blossom and the cheekiness of some of them ahem Kurt hehe 😉 man I loved his personality.

You instantly just love Sebastian even if he is hot and cold because derh you know there's something deeper going on and that in his honourable mind he's doing what he thinks is right (even if you're just like dude no, no don't fight it!)…I'm a sucker for those kinds of romances. Don't ask me why but you always know there's something deeper to it as to why they are being like they are….it's just obvious to me lol that no matter how they fight it they gonna loose and fall for the girl haha and be all like…
I loved watching this story unfurl, I had worked out what was going on pretty much right from the start so wasn't surprised by the information download at the end but it didn't make it any less heartbreaking for Cade or myself – knowing and reading it are 2 totally different things! I'm keeping my lips sealed 🤐 as to what actually goes down…I won't cave even though I REALLY want to! Remember my magic unicorn? I'm taking on its powers right now.
So if you love a story about character growth, finding who you are, seeing the difference between fake and true friends and also love the paranormal academy settings where nothing is quite as it seems…you will thoroughly enjoy this book and I would recommend you pick that baby up!

I can't wait to be able to read the following book when it releases in a few weeks so I can dive back into this world and fall more in love with everyone!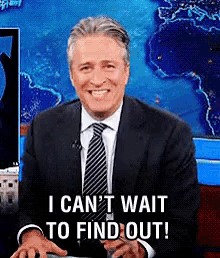 Cheerio for now book nerds x 🤓