Oblivion by Jennifer L. Armentrout

My rating: 5 of 5 ⭐️

Okay so I had this review written up on Goodreads and I just can't cope with the normalcy of it…so I need to Sprouse (did you see what I just did there lol 😉 ) it up a bit and add some crazy to the mix. I couldn't believe there wasn't one gif! Not one! That's just crazy and weird.
Maybe I was on Alien watch-out and wasn't paying attention.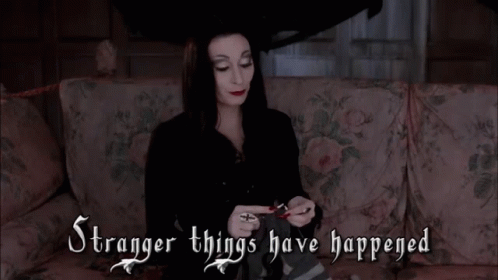 Well holy damn flying aliens everywhere! What an epic journey this book took me on! So much Daemon I flippin' LOVED it! You think you know what you're in for because you've read all the others? Umm no you are sooo very wrong.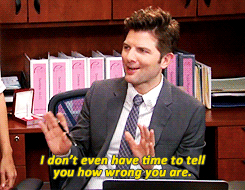 I just loved reading this book so much it was absolutely perfect in all aspects of the word. It takes you on a journey of the first three books ALL in Daemons POV!! Is that not a dream come true??? Ahh hells yeah!
I feel like I need to go read the books that follow after this one, but I have literally just read them lol. I'm kinda disappointed that I read it last, like the order said. So if you hate being stuck right at the terrible heart stopping conclusion of book three all over again, I'd suggest you to read book 1-3 in Kat's POV then switch it over to Daemon. That's what I would do. Or actually I'd actually read it in bounce affect – So, book 1 Katy, book 1 Daemon, book 2 Katy etc etc. that's my preference reading with books like this, keeps everything super fresh in your mind. 😊

You'd think after multiple times of reading that ending it'd get a little easier each time but NOPE. Not at all. Rips my heart out EVERY DAMN time. Even more so reading it in Daemon's POV. It's just so raw and it KILLS!!! Just like that 👇🏻Heart…torn…out.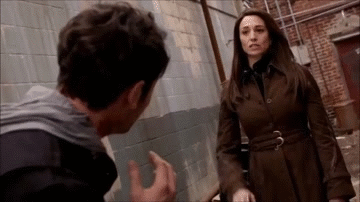 If you love Katy and Daemon there's truly nothing better then seeing inside both of their heads throughout the whole series. It can't get much better than that. I don't really need to touch base too with this book, because you have read it before, but you get to look into Daemon's head and really its quite an amusing place to be. He's so conflicted at the beginning, and its definitely funny trying to watch him convince himself that she's just an average girl and doesn't care. So he flips and flops and goes hot to cold in true Daemon fashion, but watching his thought process play out is everything lol.
"I really shouldn't care.
I didn't care.
Dee's question had been haunting me. Do you like her? I'd said no, and I had lied a little. What I felt for Kat was complicated and twisty. I liked her, but I didn't. I also liked wolves, but I didn't want one as a pet."

~ Oblivion – Jennifer Armentrout – Daemon ~
And that's just one occasion. There's many more like that.
Even his conflicting emotions aside…being able to see things from his view point instead of Katy's really changes how you read the series – well for me anyways. It's like reading a novella that just gives you that little bit more information, and it makes you feel happy because it fills in those blanks. It answers questions that you didn't really realise you had and just shows where Daemon is coming from. Why he is like he is, what his thought process behind his actions are. It's just a whole lot of new information that you just need and absorb like a sponge!
Okay, now you guys may already know this but the ebook on Amazon is different to the printed book you can buy. I didn't know this at the time, and ended up really confusing myself when I listened to the audiobook and it ended on book one. It baffled my poor brain because I had seriously thought I had read way more then just one tiny book in his POV. I searched down my printed book and then grabbed out my iPad and looked at the ebook and alas… the ebook has a LOT more content (check out the ebook here). So if you have only read the printed book I urge you…go and buy that ebook off Amazon because there is soo much more you are missing out on. Like an extra two books! I was relieved when I worked that out coz I was like oh boy
It had left me thinking I'd created a whole lot more content in my head of Daemon and I was like oh girl…that's just a new level of obsession, even for you. Thank goodness I worked out what was happening, and I just went back to my average everyday kind of crazy. That's good to know…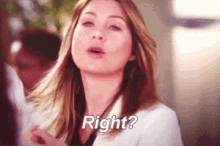 Also there's extra, extra content and I just can't ignore saying something about that little bonus scene about Luc! I was not expecting that, so that was pretty dang interesting and a little unsettling I might add.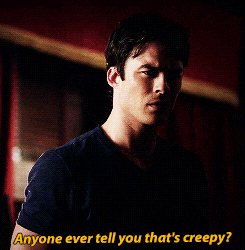 But I still love Luc, creepiness and all. Quick note you'll fall for him majorly in Darkest Star and he's all grown up 😉 – if you haven't heard of that one yet you can find it here! Book two in his series comes out 8th October – Burning Shadow. So don't forget to Pre-Order your copy – Don't forget that if you Pre-order now you can get free bonus content but you have to do that now! Here is the information as posted by Jennifer:
PreOrder TBS to receive a FREE short story told in Luc's POV & if you order the personalised edition, you'll get a FREE Book Beau Sleeve inspired by The Burning Shadow!
Signed Edition: http://bit.ly/TheBurningShadow
Amazon: https://amzn.to/31YxJ1a
B&N: bit.ly/2KWo6vv
iBooks: apple.co/32aUAYr
Kobo: bit.ly/2FUmCxA
Proof of Purchase: https://bit.ly/2XOjaij
Once you Pre-order just submit your proof to the "Proof of Purchase" link. 🙂

Anyways. I'll leave it at that….short and simple….It's an amazing book! Derh it is Jennifer we are talking about 😁so buckle up and enjoy the awesomeness of Daemon. 😍😏

Cheerio Book Nerds x