Shades of Fury by Heather Renee

My rating: 5 of 5 ⭐️
Okay, so in honour of Heather releasing her new Raven Point Pack Trilogy Boxset...I thought I'd help a girl out and move over my review from Goodreads to here, for this amazing series. It's def up there on my favourites list…so let's do this.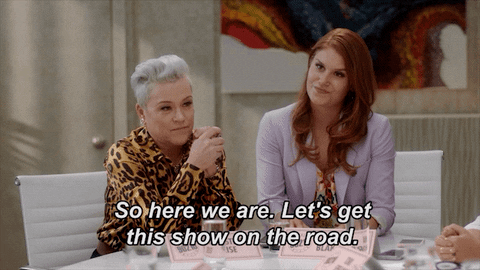 Well dang, I'm in an emotional tail spin from what went down in those final chapters. Like I don't even know how to process that. I'm stuck in this like dream state and its like I've just woken up and have no clue what is going on.
I'm kinda freaking out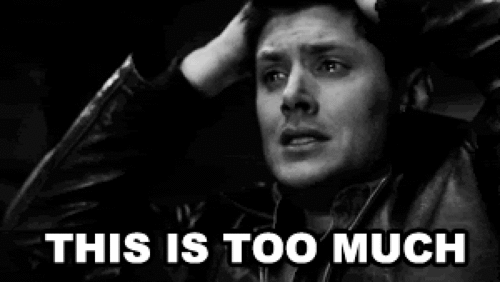 I'm soo totally blaming Heather for my inability to put my book down and sleep last night there's a good thing there's such a thing as coffee. So no one better get in my way lol. Coffee is my friend. Don't mess with us lol.
Ok lets talk a little bit about the book and not my violent tendencies (I promise I'm totally calm in real life haha – Ma & Nikita, no this is not the time to tell people about my run out of coffee freakout okay?! :p )…I bets all the people that know me when it comes to books are thinking this.
This world was incredibly constructed, I easily fell into it and loved how the storyline developed and unfolded. It was a slower development but honestly it didn't bother me in the slightest because I felt the information I was being told and learning the characters just felt right, so I never really stopped to think about that fact. Why questions a good thing right?!
Time for the tricky part I always struggle with…this one in particular its just hard to know where to start. Let me give it a go. So, Taya has just lost her twin brother Cade, she wasn't originally in the loop for her own safety but you do learn exactly what went down in the short Novella Shades Of Secrecy (it's in her brothers POV). Anywho, as their father is the current Alpha of the Raven Point Pack, Cord was the Alpha-in-training and now that role falls to Taya.
First though she wants to revenge her brothers death. But the deeper she falls into finding her brothers killer the more danger she finds and the more complicated and at risk her family/pack become. There is unrest in some of the packs one in particular…and Cord's killer has a lot more planned and is determined to destroy the peace all the wolves have lived in for years. Taya must learn who she can trust and learn that some things need to be planned. She must bide her time before she can seek revenge for the death of her brother. And if you know Taya that's kinda not her style. Her words
"Why couldn't we just smash their heads in and be done with it? It was much better plan than being all adult about it."

~Shades Of Fury – Taya ~
I really loved all the characters in this book and loved seeing the pack bonds (this is always my favourite part in shifter stories) and as new characters were introduced. Totally fell for our charming, arrogant Liam (I don't know what it is but I always love the jerks – don't know what that says about me though lol). I just love watching as a deeper side is shown and this happens fairly quickly with Liam, he is overbearing and protective almost instantly but you can tell that he is automatically intrigued by Taya, the girl that doesn't let anyone tell her what to do.
"Liam was annoyed Augie hadn't gotten him before letting me go outside. Overbearing brute. He was going to learn quickly that nobody let me do anything."

~ Shades Of Fury – Taya ~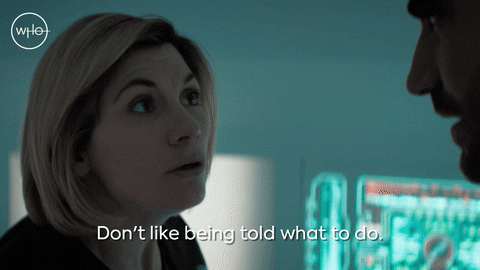 The nickname Caleb (one of Liam's triplet brothers) gave her, Firecracker, was so very fitting for her spunky, fiery personality. She was always making me chuckle and kept me entertained.
"What's with the Firecracker nickname?" I asked, probably not wanting to know, but curiosity got the best of me.
"Your hair." He reached out his fingers and brought it toward him. "There's red woven in the brown. Plus, the name fits your attitude."

~Shades Of Fury – Taya & Caleb ~
Seems like Caleb agrees with my thoughts too and although Liam never called her that he totally agrees she's bossy…but well, really, what did you expect from an Alpha's daughter?
Liam is going to be in for an interesting ride with her, as his mate (coz lets admit it we know that's what's going to happen ).
"Liam's chest let out a rumble. "You're very bossy. My wolf isn't sure what to do when you challenge us."
I laughed. "Tell your wolf to either deal with it or walk away. I won't be tamed."
Liam's heated gaze leveled on me. He took a step closer to me and brought his lips to mine, kissing me senseless. "We'll work it out, don't you worry," he mumbled as he backed away."

~Shades Of Fury – Taya & Liam ~
I really loved watching the start of a bond grow between Liam and Taya and although she has her reservations and worries about letting people in…my Mr Liam is pretty determined to not let it go all that easily. I never mentioned how they met did I? Well she was kinda checking him out after she went to visit another Pack for a gathering…and he was there and was just a wee bit of a jerk about it. Or was being helpful lol. However you want to look at it. 😉
"He grinned at me when he realised I was still staring at him, and I really wanted to smack the self-satisfied look right off his face. His dark hair was tousled as if he had spent hours running his fingers through it. Damn him!

"Would you like to take a picture for later, doll face?" Ugh, he didn't really just say that. He couldn't have. It looked like I was going to have the pleasure of taking him down a peg or two."

~Shades Of Fury – Taya ~

Anyways, aside from those two I also reallyI loved the bond and tight friendships that were made throughout this book and the ones that had already existed pre book (man I love Augie and her friendship he's that friend everyone wants)…And I thought how the new friendships made were created in a way that just made sense and developed in a top notch way. They were slow to build but also quick enough that you saw the naturalness of these friendships. It's the kind of friends you know were just meant to be. These characters just felt so real to me and hence in my mind extremely well crafted!
I am extremely intrigued to know where the next book will lead and let's just hope I don't freak out too much coz these guys feel like family to me too. (weird but true – that's when you know a book has been done well) – note added to this…yes, yes I did freak out a LOT more!

Thank you so much Heather for this incredible start to your series. I can't wait to read more and to continually devour this series. I think I've already read it twice and now after writing a review I'm kinda missing them again lol. No wonder I never get anywhere with my TBR pile #booknerdproblems right?
Oh and if you hadn't noticed I have already read this series and holy dang shifter babies its da best!!! It's emotional, raw and brings you all the feels and half the time you won't know what to feel. Heather turns up the heat with each book so just be prepared to walk through the fire because its totally worth it!
If you want my reviews posted for the next 2 books in this series let me know.
And PS guys the Audible narration by Kasi Hollowell is fan-flippin-tastic! So if you love Audiobooks it could be worth checking out.
So if I've changed your mind OR convinced you to read this series then that means…
Stay tuned hehe

Cheerio for now Book Nerds x