Blood of the Dragon Shifter by Sullivan Gray & E.C Farrell
Holy flying dragon babies everywhere!!! This. Book. Was. Fan-Flippin-Tastic!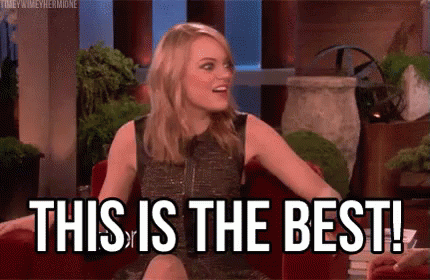 Okay, okay before I get lost in a world of rambles, let me start off by saying. I have felt so honoured to having been part of this journey with you Sully and being on your ARC team for these amazing books!! You and E.C Farrell are extremely talented authors! Secondly, guys if you haven't read these books,
Go, go read them! You need these books in your life! So go HERE (for book 1) and HERE (for book 3) and start reading it already! Now if you are new to this series…
Blood of the Dragon Shifter releases in a couple of day on the 23rd October. So get yourself settled in, so you can get lost inside this world where you literally won't want to put the book down. Sully is very aware of this, as I messaged her the night I started reading it…informing her that she was KILLING ME… and that I was running on the whole sleep is for the weak theory…I'm learning this girl is very cheeky and has a slight evil streak lol but I love it.
I honestly don't know where to start with this book…I know the beginning is usually a great starting point…but dang so many emotions were brought out through this book…that I'm beginning to question my sanity. So let's just go with it. Should be fun right?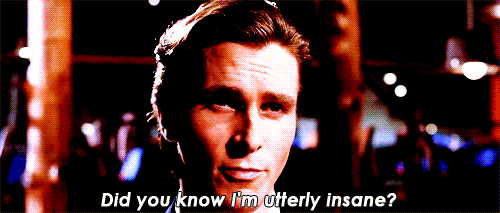 Thinking, thinking….okay so you remember how that last book ended right? With Cade kinda being a Sleeping Beauty? Yeah well this book picks right up from there and we dive right in. So take a deep breath before you begin because once you start…there's not a whole heap of breathing space. I kinda felt like this kid down there ↓ at times and I was like please, please can I catch my breath for a moment?
So as I said, just make sure you're ready for this book before you start…So the start of this book begins in Sebastian's POV because you know Cade's a little busy sleeping off being almost drained by restoring all the Supes powers back…but poor Bash isn't doing too well with his girl not waking up. Instead of being at Blakemore though they – being Kurt (because he's awesome and won't leave his besties side), Cade and Bash, are heading off to the Locke Clan for protection….and also remember his Mum summoned him home? So that's where it all begins.
But not everything is as he hoped when they arrive….while Bash's clan is more than happy to see him return, they even start declaring their fealty to him…which is great and all but you remember that fiancé Sebastian had before his title was stripped? Ally? Grr I wanted to punch her the moment I saw her. I know, I know…I shouldn't judge from first sight but still…I didn't like her and yep that ↓ was kinda me. Who knew I was so violent 🤷🏻‍♀️?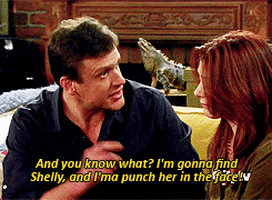 But dude she kissed him on the lips like right after he shifted!! Major point loss chick. Although, I'm pretty sure we were never meant to like her so…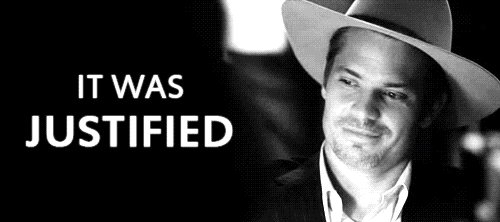 But after that first meeting his mum and Ally are not pleased to hear about Cade and this so called bond…and from the moment Cade wakes up these two woman are set on getting rid of her. Bash is kept busy as the father (man I HATE that dude), is sick and not doing anything.
Many games are being played….Some more serious than others but after a party turns unexpectedly bad for Cade, she can't take being at the castle any longer and she leaves…and the prince doesn't follow. Can I just say regardless at what point you are at in this story I always felt like I was in need of trying to pull the pieces of my heart back together. Think of Humpty Dumpty. That's a good comparison.
In the midst of all this, we then have that annoying ex boyfriend Toby? Well seriously he's a psycho but besides that he's making matters worse and become an extremist against all the paranormals and their rights and basically stirring up a WHOLE lot of drama! You see when Cade sent back the powers to those that had been suppressed…it wasn't just to those at the school. It was everywhere. Like from those in Supernatural Prisons, that kinda level of bad. So that means a lot of not so good Supes got out into the world only helping Toby's ploy more.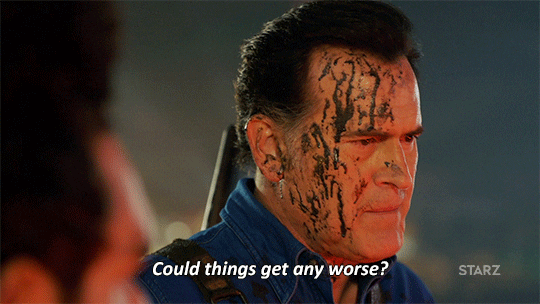 Between all this Cade requests that her parents reopen Blakemore to try and make things right, for those that need a safe place, to make it a refuge for all those that need it. Wanting to mend bridges they do so.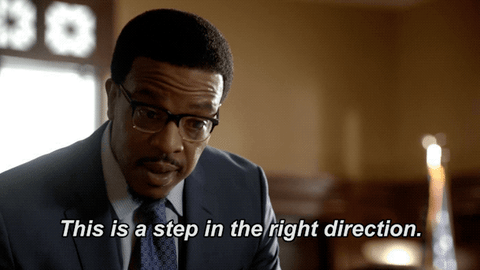 So back home she goes with Kurt who is an amazing and the bestest friend anyone could ever have, I might add…and they then finally get to see her other friends! Sadly Olivia is a no show but I think I might've throat punched her if she had been.
Don't ask me why this book made me so violent lol but it did. Maybe you'll understand it more if you read it? Who knows, I'm just very protective of my boy Kurt. But aside from all the violence, at times my heart was hurting so much it felt like it was going to burst from me. Don't expect everything to feel like it's all sorting itself out. I know as I was getting to the end and it said 88% done and I was like…
What? What is happening why is soo many bad things happening this far to the end?! This is when it's meant to be getting happier and things fixed. My heart was literally torn with anxiety and I was like how is this going to work out!
So just remember…
And know that I've been at that same place. So as much as you may be thinking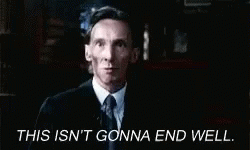 And wanting to yell and scream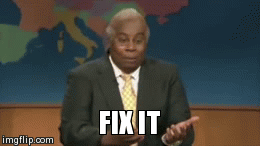 It all works out in the end. You may be an emotional wreck but hey everything is once again right in the world and you have to come back to reality….which kinda stinks because books verse reality? I think books might be the winner in most circumstances.
I think if I start sprouting off any more, my little magical unicorn is going to get cranky and she's taken a liking in duct taping my mouth. Not fun lol.
Believe me, you will ABSOLUTELY LOVE THIS BOOK! And if you don't hmmmm we may have some issues in our friendship.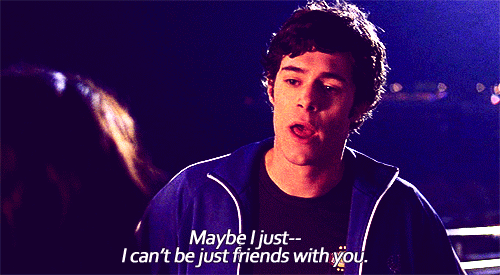 Just kidding…I'm sure we can work something out haha. 😛 But if you love paranormal worlds that will tug at your heart and make you feel everything the characters do…then I think you will love this world!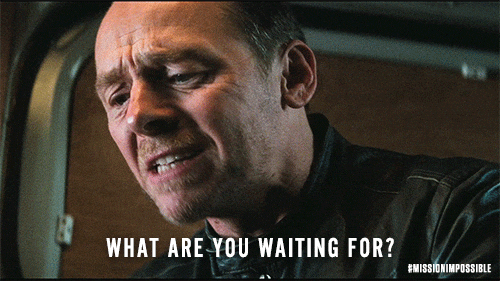 Go read the books!! I betcha you'll love them!
I really loved so much about these books. I loved watching the friendships as they develop and they are truly something to love! There was just something soo special with the friendship of Kurt and Cade. It just really touched my heart he was just so gentle and perfect with her and gave me all the feels when he calls her "baby girl". Of course I absolutely loved Willow as well and her determination to stand beside Cade no matter what and she really did do that…they were just amazingly written characters that had so much depth to them. I'm going to miss these guys!
Get ready for a rollercoaster ride of highs and lows…there's very few in-between moments but they do catch a few so make sure you enjoy those times while they last.
And now I feel like this ↓ is #ACCURATE
Although I am an ARC reader the cheeky Sully has kept a little secret from me….THERE'S AN EPILOGUE…which I haven't read yet…and btws I'm dying to be able to read it…I just need a little bit more…and Guys guess what…Sully snuck my name into that epilogue eeeekkk!!!!! I at first asked if she was for real and she said she was! And then I just had to confirm I wasn't an evil character…and lol thank goodness I am not haha. I feel so over the moon about that though to be honest. It truly made my day and I felt sooooo special!!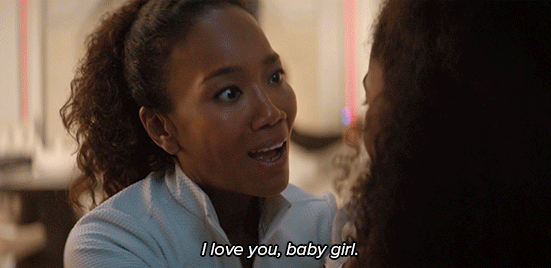 Okay, now that I have talked all your ears off I shall wish you adieu and just a quick thank you again to Sully for putting up with my crazy texts and for allowing me to be apart of this awesome journey with you. Its been a pleasure. I hope to read a lot more of your books in the future.
That's all for now…so…
And Cheerio Book Nerds x