Princess Ballot (Royals of Arbon Academy 1) by Jaymin Eve & Tate James
Can we just take a moment to appreciate this book-cover? It's simple but soo captivating at the same time. And before you realise it you look something akin to this. Although, for me I wouldn't look nearly as adorable as that lol.
Okay, let's move onto the book! So this book recently landed on my iPad, I think, three days ago and it came as a pleasant surprise…but it totally…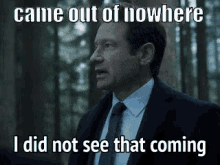 I wasn't planning on any new reviews for end of year, just coz my heads been in a funky spot and my reviews haven't been flowing for me. So apologies if this is a boring review.
Let's kick it off firstly by giving deets on release etc. This book is likely to release on the 27th December, so very soon and you can purchase that book right HERE.
This was a very different style book for me to read, I'm going to say it was a Contemporary Dark Romance. So you had the whole enemies to lovers, college students and lots of secrets to unravel. Which I'd happily like to say I unraveled most of them.
The story is based around Violet an eighteen-year-old orphan who just had some pretty life-changing event occur….when she's called into the office of her Matron and she meets this man, Mr Wainwright. A man that tells her that she has basically just won the lottery, and that she was chosen to attend the one and only prestigious academy, Arbon Academy out of fifteen million entries! Wowzah right?! So like any normal human she is sceptical and unsure of how true this is…Thinking its either a joke, mistake or something untoward.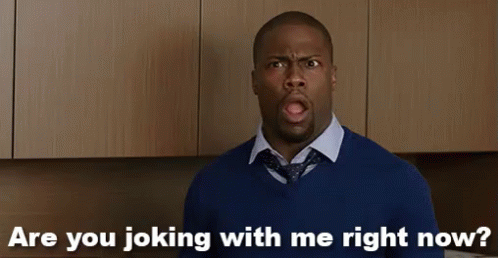 You see Arbon Academy is a school/college for elites, rulers, Princes, Princesses, its one for the rich and only once every five years is a scholarship given out, so she doesn't even have to pay a cent. Everything is accounted for. So you can see why she's finding this hard to believe. She couldn't be this lucky, right?
It isn't until Mr Wainwright shows Violet another message, that ends up being a few spoken words with the flippin king – King Munroe…and that's when she believes just how much her life can and will change, from this point on. She's ohh so ready to get her life straight and get her life-changing degree.
I sorta imagine her mind being just like this excited little girl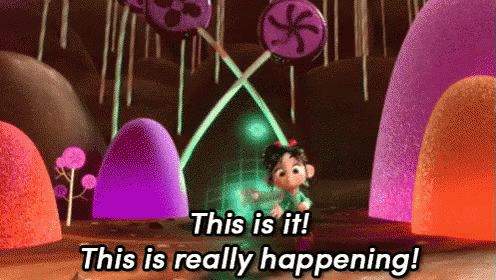 and then like
"As cliché as it was, today was the beginning of my new life. This was my best chance to change my circumstances, and whether it was god or fate driven, I was taking it with both hands and wringing every single opportunity from it. Game face on."

– Princess Ballot by Jaymin Eve & Tate James
It literally takes until her plane lands, that not all is going to be sunshine and rainbows (not that she thought that lol but its such a good saying haha), but I don't think she was expecting the arrogance and stuck-up-ness of some of the attendees. But Violet is determined to stay under the radar and to just get through her classes. Although with her personality I don't think she realised just how hard that would be. She is never one to easily just let things slide and roll over. Too much in her life has made her a fighter to her very core.
And it doesn't help that the people and the school kinda have different plans for her…and she, oh so soon, learns that this school is much more than just about classes. It's basically a political minefield so to speak. And now she is stuck right in the middle.
You see, she is quick to strike attention with certain royals…and those royals are on opposing sides basically. You have this Prince, Alex, next ruler of Australasia who from the moment Violet got there had his eyes on her. Quite the charmer he is…anywho, you then have team friends who are solidly against Alex, for reasons, which you slowly get to learn about – I won't kill that suspense building train…but because of this, her friends and Rafe (I can't really class him as a friend lol, coz well he's not all that friendly with Violet, but you can't help but love him and want to know more about him), so two opposing sides, you can imagine the angst and all that…but true to Violet, she refuses to let that stop her from having anything to do with either side. And coz I live for angst and all that in books, this then becomes me ↓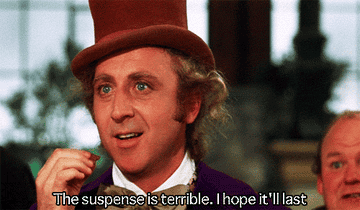 There was a lot I really enjoyed about this book, the mystery and puzzle had me well and truly in its hand from day dot…and just like so many of Jaymin's other books (sorry guys I haven't actually read any of Tate's books so I can't compare in that instance). I truly loved the character creation, friendships and alliances made in this book. I instantly loved the twins (Nolan and Mattie) and how they claimed Violet as their lost triplet, then there was Jordan and Rafe. These characters were just so incredibly constructed that you just couldn't help but love them even if they weren't always easy to like. Rafe definitely grows on you and you find yourself just waiting for him to pop back up on the page just to add some of his own special spice to the mix lol.
The whole world was constructed amazingly and the dramatic ending definitely leaves you desperate to know more. I wouldn't, myself, classify the ending as a cliffhanger per se but it definitely does its job and leaves you wanting a lot more! So cough it up ladies lol.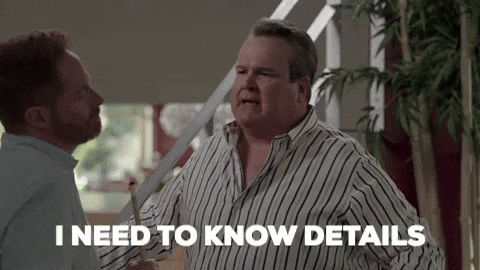 I usually struggle with books like these, where no magic or paranormal events are occurring, but being the amazing authors that they are I was still very much intrigued. Even though nothing was getting blown up or magiced up lol, I didn't feel like the book was lacking in any shape or form. My attention was grabbed and I won't be satisfied until I have my answers or I can continue to get my detective mojo going again for round two.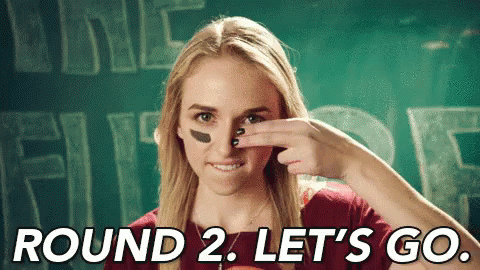 If you love being brought into a political world where a lot of different games are being played, one where there is always a winner, I think you will really love this book.
Okay, if I keep talking I know I'm seriously going to let out some super saucy secrets…sooo I'm gonna leave it at that. Coz this is me tryin' to convince myself not to spill..and I feel that eye roll maybe on its way soon if I keep this going lol.
I feel the need though to say this book, in my opinion, isn't really young adult appropriate. There were just a few things like swearing content and sexual situations etc that would make me say its more aimed at a more mature audience such as; New Young Adults or Adults.
Well done ladies for this very enjoyable read. I really can't wait to see what more you have in store for us. Just go easy on our hearts lol.
Don't forget to comment below or shoot me a message if you want to chat or talk more about the book.
Cheerio Book Nerds
Ps I just realised I published my review without finishing it off lol…And I was reading over it and I was like "huh" 🤷🏻‍♀️why it just end weirdly in the middle of nowhere….and then I was like ohhh🤦🏻‍♀️dumbo over here forgot that she hadn't finished and got overly excited to push "publish". haha. My brain has taken an extended leave of absence.