Supernatural Academy: Year Three by Jaymin Eve
Holy flamin' Atlantean babies…I…I don't have the right words to express just how incredible of a journey this final book to Maddi's story was! So many emotions that I barely know if my review will even make sense…I don't even know where to begin with this book…and don't say "the beginning" because that doesn't help! I'm a person who went on an insane journey and I'm in a MAJOR book hangover. No one gives one of those better than one of my all-time fav authors, Jaymin Eve. Like I love you to bits but one of these days she's going to give me a fair dinkum heart attack…I kid you not!
Right ummmm…all my brain is saying is "where to start" over and over again…so not helpful brain. Maybe I should start by saying that I think Jaymin broke my brain and turned me into a broken record. But what an amazing book to be broken on. So don't be goin' expecting too much…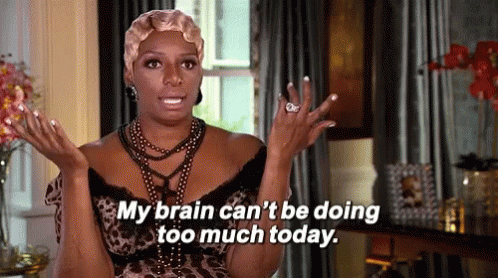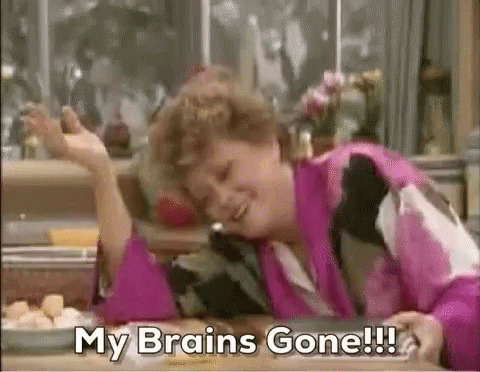 The jury is out on whether it will be returning anytime or whether it went on a temporary un-agreed (I don't even think that's a proper word 😆but does not having a brain say it all? 🤷🏻‍♀️) holiday.
I think the only way people are going to understand a smidgen of what has happened to my poor, poor brain is if they just go and read this book, when it releases in like a week! That way you may understand my weirdness, well minimally lol coz I doubt anyone will ever understand the wacko person that I am…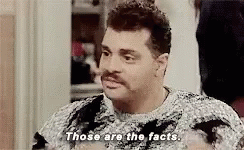 If one person is able to make you feel all the feels…I betcha it's this chic…this book will have you playing a serious game of whiplash and one moment you'll be laughing and then the next you'll have tears in your eyes and then everything in between and beyond. All I know is that if this book doesn't make you feel things, I don't know what will. And I may then be inclined to believe
This review is not coming to me easy…like I could ramble all day about how incredible it is and all that jazz but it's not that…it's not even the whole lack of brain thing that's an issue…nope it's because I know if I submit and finish this review, that it means that Mads story is closed and I don't want it to be so. Even if it was done so, so spectacularly.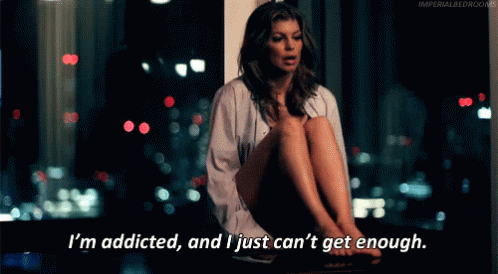 There were legit so many moments in this story that I just had to put the book aside to try and process what I could, or to try and at least patch my heart back together, from what had gone down…I would try and use that good ole duct tape method to fix the cracks and hope it would hold…sometimes it did not…so it was sorta akin to this happening.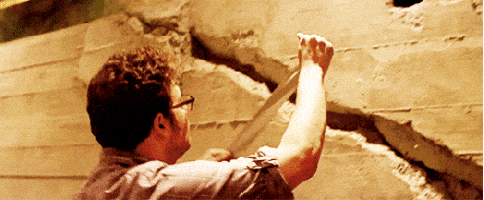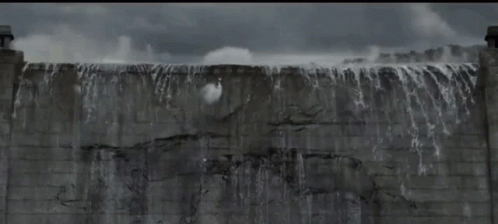 Other times I just had to plow on through the pain because I just needed all the answers…but it wasn't until I reached the last few chapters that it got harder and harder and I got more emotional because the friends made throughout this journey are the kind that you hope to find in your own life, that will love you through anything…you will love how it is closed and it'll break your heart how much Maddie put on herself…but sometimes the biggest battles we have to fight are internal and sometimes it's the friendships in our lives that show what we see in ourselves isn't what they see. It hit me hard when Louis gave his little speech to her and I was like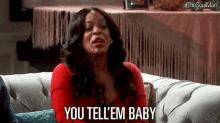 The friendships though are what touched me the most…not just with her Atlantean boys but also Illea and Larissa and the developing bond with Jessa and other characters. It's everything…and I honestly can't think of anything that could make this better.
So I thought I'd be a decent human and it would only be fair to warn you…
I don't know what the shoes in the house will accomplish unless you live in a house of obstacles…oh oh I know it's for treading carefully metaphorically, how dumb of me! 🤦🏻‍♀️😂… regardless everything is super duper important to follow….and may it protect your sexy bones (Read the book and it'll all make sense 😂 )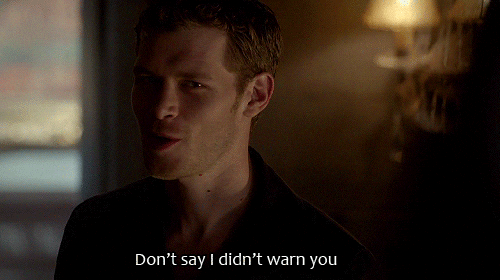 I just realised we made it this far and I haven't even spoken about the story development and what not…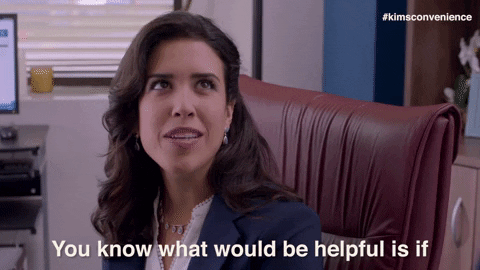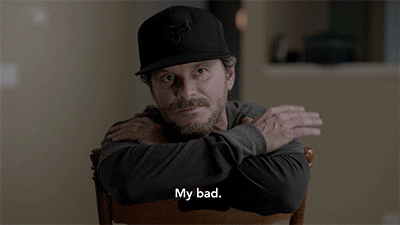 It's the year of Aqua hair for Mads…and our girl is struggling a little with everything that went down last year between losing Asher and also her boys and we can't forget the crazy power-hungry gods…and I don't blame her, I'd be pretty changed from all she went through. But she really is trying to make a new start to find the happiness in whatever moments she can and to feel the love of her family.
"There was no denying my life had changed in almost every way from the first moment I was kidnapped by Ilia. For the better. So much better. I'd take the pain just to feel all of the love."

– Supernatural Academy: Year Three by Jaymin Eve
Everything is far from over for them all. They managed to catch some extra time by Sonaris trapping the gods in the last book but that was at the price of a deal…a deal Maddie has no clue what is. The stress of that deal hanging over her head is real and the uncertainty of when the gods will escape. It's a rush against the clock to find answers…to find the key to stop the gods from destroying everything that they love…and the world. Atlantis is risen and it's time to find all the answers of this long lost world. Everything will be revealed and so much will happen it may just blow your mind. Whatever you think that Jaymin has in store for you…
Sonaris shows his true colours very quickly and by doing so it opens the story up like a blossomed flower…and from here the story just gets better and better. I want to say more about this but my self-control when it comes to these books…is so seriously shot.
I may have worked out what was going to happen in parts but heck reading it and filling in those in-between moments was just so incredible.
It's time for the fight of all their lives…and it will leave you breathless. The protectiveness and love all the characters have for one another is seriously so far off the charts. These are characters that you find yourself easily relating to and connecting to. There wasn't a moment that I wasn't feeling what they were…and that's what makes this ride so phenomenally perfect.
Follow your favourite gang and watch and experience as they band together to defeat such crazy odds. I said this before but you will experience so many emotions while reading this book…I nearly lost it in parts and was so close to messaging Jaymin while I lost my bananas lol but I persevered and you can too. So while you may feel exactly like this…I know I did!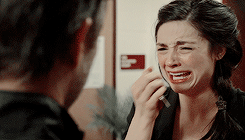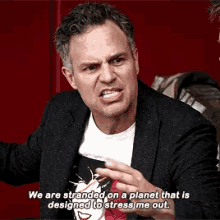 Just know…no matter what they and us go through…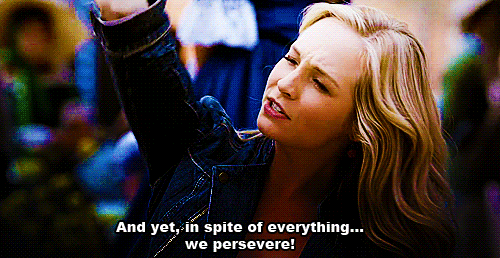 And it is so worth it.
Let's bring on the final chapters of Supernatural Academy and be prepared for the hellbringers…that were created to destroy the gods, without causing the world to be wiped out. But will they find the answers in time or will the consequences of finding the hellbringers be just as destructive? Guess you gonna have to read to find out 😉🤷🏻‍♀️So although you know that I know the answers…I'm not sharing hehe.
Get ready to meet our old favourites…I won't say who we meet because we need some mystery…but I really loved how we got to get reacquainted with these characters again…seriously a highlight for me….man you don't realise how much you've missed them until they appear on the page again! And guess what…girl gang…need I say more 😁
There is so much I want to tell you about this book but my brain is like being bossy and saying I can't give spoilers away…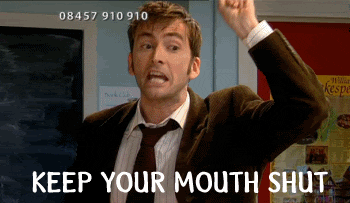 So you know the second best use of duct tape?
You know it 😁
If you made it to the end of this with any sanity left in tact…well done and if you just left like…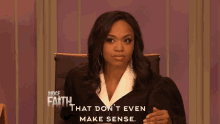 Welcome to my world where nothing will make sense again. The drama llama just visited but I'm in semi mourning….so don't even judge…
So guess all that's left to say is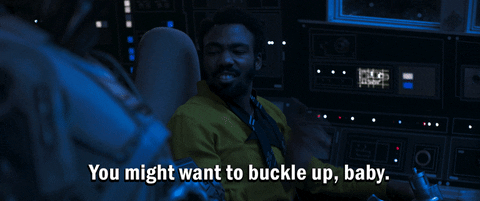 Oh and be prepared for the killer hangover and the serious need for chocolate, pizza and coke…
Prepare to settle in and to ignore everything around you coz this book will suck you right in…it's totally magical and will give you everything you need.
Oh my gosh!! Hold. On. One. MinuteJust realised I never mentioned our main man. Asher…and although Axl reminds Maddie
"Books before boys, Maddison. Books before boys." It was solid advice.

– Supernatural Academy: Year Three by Jaymin Eve
And although that is solid advice we gotto mention him because SWOON! Man how I love this dude…His love and protectiveness (and heck if you thought he was protective before, I'm certain its reached new levels in this book). Be prepared to love him more.
And basically be prepared to love all these characters more…their strengths truly are in each other.
"We all carry life's heaviness at times, you more than any other, but when you have a team, you know you'll never have to carry it alone."

– Supernatural Academy: Year Three by Jaymin Eve
You do not want to miss this EPIC finale to the Supernatural Academy books grab your pre-order copy today so you will get it the moment it lands on Amazon – find it HERE. I believe it releases 1st of March so not too much longer to wait. For those who have not read these books this is seriously the perfect time as there will be no waiting around (although its always worth the wait!) and you'll be able to binge read them all together.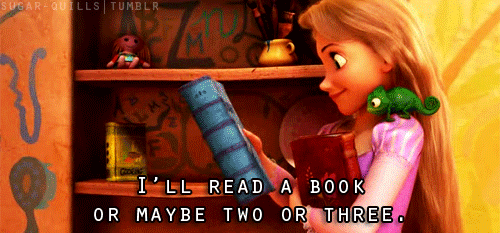 I'd love to hear back from you when you have finished reading them!
PS I just have to say Jaymin, I thought Heather messed with my head when I write reviews…for some reason I tend to write hers backwards…don't ask lol, not even I understand that whacked out process she creates in me…but oh dear Atlantean's, I've now gone and topped that…I wrote this review literally all over the place…one moment I was starting at the start, but then I was writing the end part and then I went back to the beginning and decided nope didn't want to do that, so wrote the middle, then went back to the top and then was doing the end again. It sounds confusing as heck following that…and that's because its just confusing in general…so now I just took crazy to a whole new level.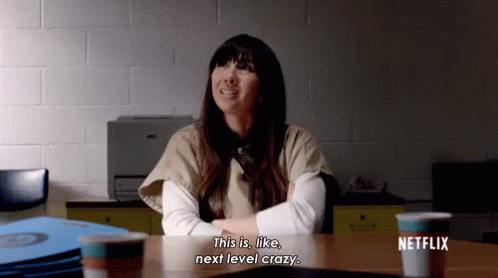 I'll also have you all know that its been a couple of days since I finished reading this book and I'm still totally in a book hangover! I haven't even been able to get lost in another book yet…I pick one up and I'm just like meh…and it's not because its a bad new book I'm just still hung up majorly in this world. I wonder how long this will last.
Thanks to the fan-flippin-tastic Jaymin Eve for taking me on yet another incredible journey and for keeping my crazy butt on your ARC team. I feel very honoured to be able to help out in any way that I can. So although I may have wanted to scream text you at times…
Anywho, after all that crazy I'm out…so catch you later folks…stay tuned for more rambles…
Peace out and happy, emotional reads 😉 x
*Super quick side note – This book is what I'd class as either NYA or Adult…it does contain language and sexual content – I'd strongly suggest that this material is aimed at a more mature audience.