Wrath of the Gods (The Titan's Saga 2) by Jaymin Eve & Leia Stone
Oh my words, I don't even know quite where to start. So I'll be just as surprised as you guys, as to where this will lead. As we have already established, when Jaymin and Leia is involved anything is possible!
I just feel this has become our gif, that I now need to use to open my rambles. So my followers shall henceforth from this moment be called my Ramblers. What do you guys think?
Right, I'm actually meant to be reviewing….You do realise rambling isn't as easy as it looks right? There's an art to it, I'm sure of it. And my art just went and flew out the window, stollen by this owl.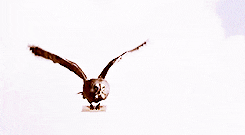 Anyways, let's see how well we can do without it and my brain! #FingersCrossed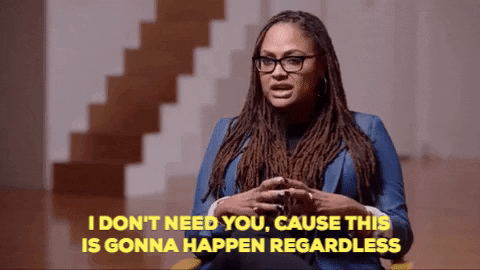 So, all you really need to know is that this book is so incredibly Ahhhmazing!! I think I beat a new reading score and completed it in like 4 1/2 hrs. I was sucked in like….you guessed it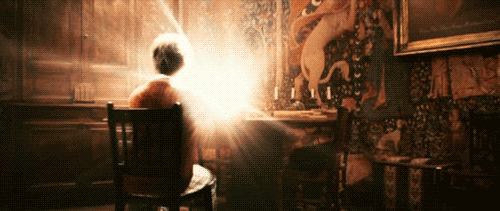 This book will take a hold of you and wrap itself around you and it won't let go…not that you'll want it too. For me, I even found myself on the last page clicking harder and harder for my page to turn…it didn't matter how many times I clicked 'next page', the outcome never changed (lame). That's how hooked you'll be…well, if you're anything like me or #Normal #NotHuman #OkayThatsExtreme #JustFeelSomething. So if you read book one just go on and add book two to the list because it only gets better.
In Maisey's words #GetMyPsychologist…I don't blame her for needing one after everything she goes through…but I think I may need one too lol. She may same a little superficial but under all that, she's a real bleeding heart. And she's a person that goes through a hell of a lot and has so much fight inside her, even when she's up against Greek Gods. #SoNoJudging
This book honestly kicks right back into gear from page one. Maise is back in her old life because you know who just left her behind, with these sins inside her. I know he has a reason…But. He. Left. Her. Alone. After knowing what she had gone through. Gah, that feels so good to say coz last time it would've been a spoiler lol…#NowItIsNot! Even though there was a reason I still maybe, kinda wanted to punch him in his perfect face….even if it would probably break my hand.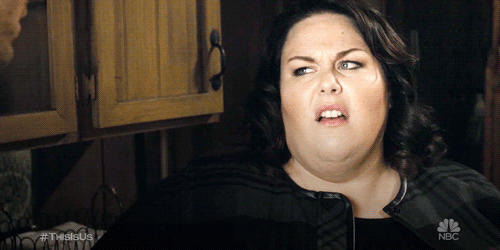 I got sidetracked with my violence haha. #NotAPsycho #Promise. So Maisey is back home for a couple of weeks and she is going through a really rough patch…trying to pick herself back up but it's not really working. She's very out of it. But then she finds out that her hot as hell Titan #OrIsHeHers? Is following her on Facegram (Cronus's words lols), and he sends Rhea to watch her. #JustWhatSheWants #NoExes #SheMightPunchHer #MaiseyNotMe!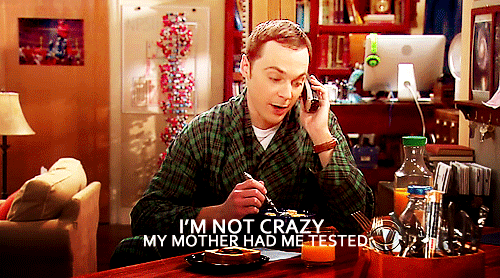 Things start going south from here. While she is off with a very drunk Rhea, Zeus who is also clearly following her Instagram as well (followers are followers right? 😂🤦🏻‍♀️🤷🏻‍♀️), pops up to cause some #drama. Then Maisey is back in the whole world of trying to get all these evil gods – you remember the 9 sins yeah?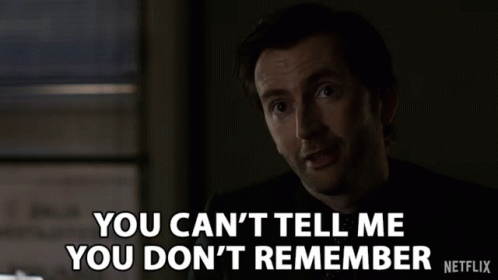 Well, it appears the Titan's can't catch the little devil's on their own and need little miss human to act as a cage once again. The thing is Cronus isn't so on board with that. #OhhWell …When they meet after a couple of weeks of separation let's just say Cronus is not the man she had come to know and she's hurt by his coldness. Something steamy happens when Maisey tries to take on Jealousy and well Cronus takes off again…. but Hyperion makes a hard call and he keeps Maisey around. Even when it's very possible that the sins are killing her.
It doesn't take long before trouble finds Maise and well, all I'm going to say is #FatesAtItAgain #DeathProphecy. And it just so happens that the only way she might survive is if she sticks with Cronus. #ThatsSortaAWin #Right?
Of course, we learn there's a lot more to why Cronus is being a #Douche but they finally start communicating and that's when maybe just maybe Maisey and Cronus may be able to move past, past hurts. But first Maise has gotto let her anger and hurt out a little on the big guy…but it's okay coz you know why she is so hurt and angry.
With fate/destines taking control, will all the Titan's and Greek Gods be able to do what needs to be done? To put aside pet hates and need for power/control to save the world?
Things are going to get real rough. Things happened that I didn't expect…and I was surprised by the emotions some of these things brought on…I know, I know…I shouldn't be surprised by what Jaymin & Leia bring out in me, but it still gets me…Every. Damn. Time.
And then with that ending!!!!
Zeus, you better watch your back. You may be a god but nothing and I mean nothing, comes close to a woman who is angry and on a mission.
Successes may be accomplished but before you get to celebrating…sometimes the consequences or repercussions of said saving, may just be creating only bigger problems. So maybe don't throw those hats just yet. Unless you crazy and you think that's a good thing. #ItsNot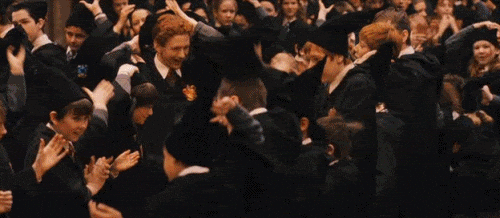 There's so much I want to say…because this book takes you through soo much that I almost can't process it all….my mind is like going crazy lol. I just wish I could drop all of the spoilers haha because this is so dang hard to write.
It's time to Human up, to take on the sins and battle them and to take control of their own destiny. Before the world comes to a devastating end. Bring on the craziness!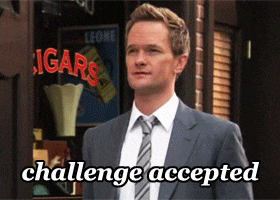 I absolutely CANNOT wait until the next book is released because to all the stars in the sky I have questions! Lots of questions and I need answers!!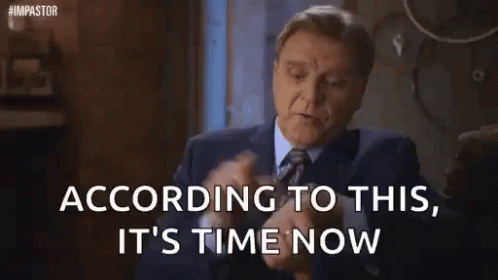 After all that turmoil, I feel like Dash right about now.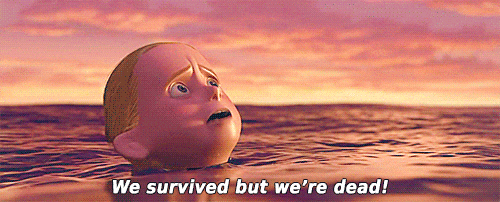 And I think on that note…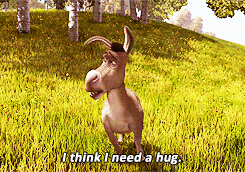 Oh man…I feel a book-hangover is well on its way. I've drunk coke, eaten chocolate cookies and a lollipop and I think I need to eat more chocolate.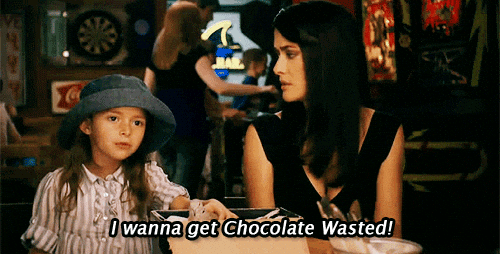 So for everyone that wants to be put through the amazing emotional wringer this book offers…YAAS do it!! For some weird reason us booklovers love putting ourselves through crazy amounts of stress to combat the own stress in our lives.
I'm totally okay with that as well…because it's the best feeling when you finish a book this good.
So much happens, so much growth on all fronts to be honest. The story develops at the perfect pace. It's fast but not too fast. It knows all the right measurements. Just like cooking up a perfect meal. #Perfection
I really loved as well seeing more of a deeper side to Cronus. You see soo much more in him. Like I loved him before but #HesMine #AllMine #YouGuysCanHaveTheOtherHotAsHellTitans #Mine #YouHearMe….Anywho, yeah you see deeper into his character and you see him come out of himself too…and the moments when he laughs and teases Maise…it legit gives you all the feels. #CoupleGoals
I seriously loved all the characters in this book. They were created to absolute perfection. Created so that when Maisey or Cronus don't like someone you legit feel it….and so, in turn, you begin to dislike them haha. It's such an odd thing to feel, I guess, but to me, that means the writing is on point.
If I had to choose my favourite characters (aside from Cronus haha)…I'd have to say Hyperion, Maisey and Thanatos (He seems like a guy that is misunderstood 🤷🏻‍♀️). But I just love the little comments and personality of them. And for once someone agrees with me and Stiles. Thank you! #Finally!
Hyperion cleared his throat. "We don't know that for sure. But last time we had to take them in order. So Famine, Frost, Fire, and then Death. If that doesn't work, we move on to plan B." #OhGoodThereWasAPlanB
This is a perfect in every way read. Maisey although, goes through a lot and will continue to do so, if I know Jaymin and Leia lol…but it's written in a way that is almost lighthearted and it shows a deeper character trait that I think is super important. That even though in hard times it's good to keep humour in situations. It can help. And Maisey provides that, is that. Even if she is sometimes a bit of a blonde. Least she can admit it haha. 😂
"The thing? What thing?" My hair might have black in it now but I was still a blonde at heart.
Throw everything out the window when it comes to this book. Just where safety clothing and you should survive it. Should being the operative word….Go grab this copy when it releases in just 2 more days!! Wrath of the Gods
I've already spoken a billion years but the blog name goes without saying…so I'm good. But I think you all deserve a pat on the back if you made it this far and are still following with what I'm rambling about haha. 😂
I'll wrap it up now….Thanks so much to the amazing Jaymin and Leia for having me on your ARC team. I love every second of it! I don't think this feeling will ever get old…and of course, since I'm a glutton for punishment I love every little bit of turmoil you put me through. I love you guys!
As always Ramblers (😉), this is my crazy honest opinion.
Read the book to find out if you feel the same…and then comment below or get in contact.
If you love my rambles please don't forget to subscribe. All you gotto do is hit the button below.
Anyways until next time.
Love ya Book Nerds x
PS #REMEMBER #CRONUSISMINE
** Please not this book is aimed at a mature audience and does contain swearing and sexual content.