Year Three: Wolf Song (Ravenwood Academy 3) by Lena Mae Hill
Yo Ramblers how are you all doing? Not ripping out your hair or anything, I hope…or your kids lol. Or are you fast tracking their education and going wow my kids so smart lets skip a few years and be…what? my words you graduated already….my work here is done 😂
Okay, reviewing time. Gah I don't know how to review this book. I liked a lot about this book and the journey I was taken on…even if my heart feels like it was butchered and hurts after that read. Like whhhyy Lena why?!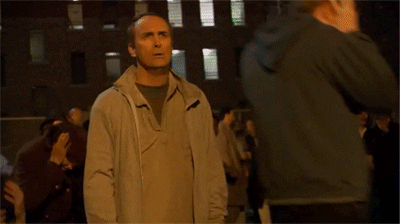 Like I kinda want to say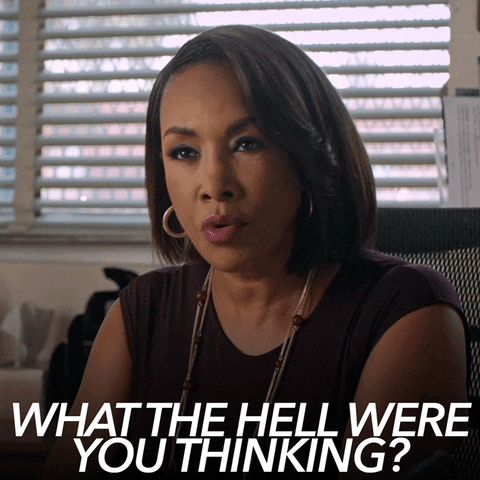 But then I think, I don't really want to sound like a rude crazy person haha. I only like being known for my whacky ways lol.
Anyways, Lena, you know that something that you did to those someone's? Yeah, you know what I'm talking about…So not cool.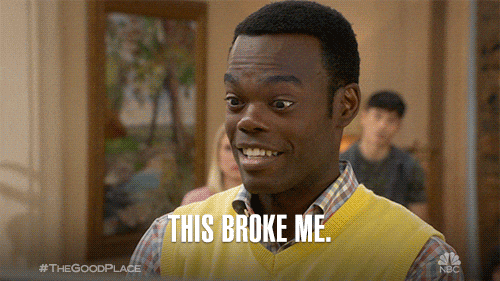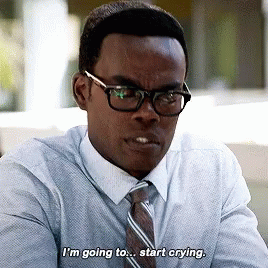 But I don't want to sound crazy and scare the author away…but I really don't want to accept that second last chapter, can I pretend it didn't happen? I can't say too much without giving it away but dang girl that was a kick to the solar plexus. I saw it coming and I was just like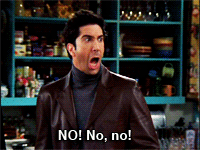 And then I was like oh hell no you actually did it! I'll admit it did make for a huge impactful ending but really did you have to make that much of an impact?
All that aside, that was a pretty insane story that was woven. You're all hardly into my review and I just let out a heck load of crazy already lol…but once you've read this book maybe you'll relate. Or I'll just remain the crazy chick…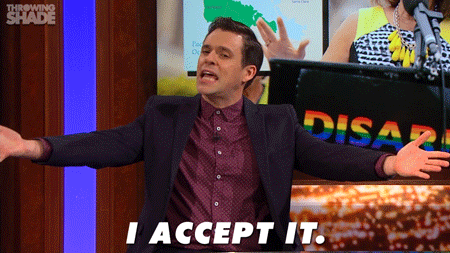 Moving on lol…I feel like I still have a lot of questions after this read and that a fair amount was left open. I think I saw a mention of other books in this world, but I feel within this story some things just felt unanswered and I don't know how I feel about that. But it's always hard coming to an end of a series…am I right?! So maybe it's just that…but I actually still have questions…is there really a thing as closure when it comes to readers though?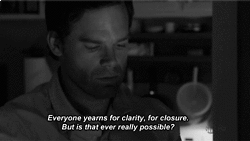 So I'm struggling a little with the fact that it didn't really feel like a complete ending which has me confused. Like as I was getting closer to the end, I was like so wait maybe there's more books to Timberlyn's story…but then I got to the last page and it said the end. So it feels a little too open for my liking haha. Share your thoughts with me once you've read, in the comments.
Is everyone following my crazy so far? Or are y'all like
If that's the case then this would be my response lol
Okay, I think someone let the cheeky sassy version of me out today…but doesn't she make things more entertaining haha? 😂🤷🏻‍♀️
Back to the book lol…So Timberlyn is back to Ravenwood Academy after a rough couple of months…you remember Mr Ravenwood?…yeah, well he plays a pretty big part in this book and the vampire council. Remember the end of book two where Timberlyn makes a pretty big decision and kinda bit him to survive? Well, now she needs to come to terms with this new being she becomes. Something that's never been seen before. Something more. And yet still her smell doesn't shift.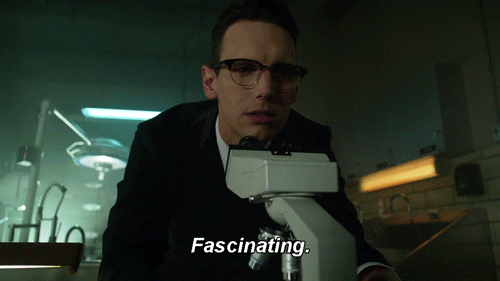 Between trying to learn to live with this new side of herself and the hunger…life is a little complicated for our girl. Scared of who she is and what she has become, she hides herself away in the Academy, to try and get a control of the cravings, with the help of her friends, Svana and Viktor.
Afraid of what her Wolf friends and boyfriend Alarick will think, she doesn't want him to see her like this, at the beginning…but well, it wasn't the best thought out plan, because Alarick doesn't take that well…and from there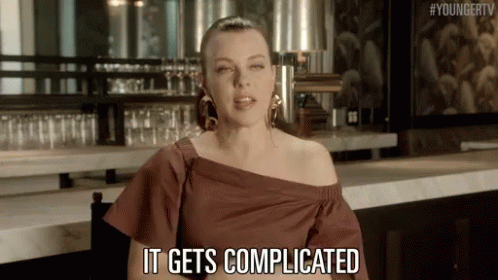 The vampires take her in under their wing, under orders of Mr Ravenwood…but Timberlyn still feels at a loss…a loss for her Wolf boys. At first, she tries to ignore that side of her…but eventually her need for her wolf and the want to run free, in the woods, she caves. But in this time she's been having her dreams again…and we know how they show some version of truth, if uncovered properly. And she may just be seeing a new potential mate for one of her boys. Someone that was one of the very first people that she dreamed of. And even though she and Alarick are on shaky grounds, Timberlyn still wants to do what she can to keep the Wolf population from dying out.
Hmm, I'm not sure how much to share lol…umm, well like Mr Wolf, Mr Ravenwood also has his nose into everything…and he's absolutely bent on eradicating the wolves, so his species can be the absolute rulers. All that normal stuff…Power-hungry, thinks his race is superior and wants to step out from the darkness and into the light…and not in the good kind of way. The one thing Mr Ravenwood didn't count was Timberlyn…you see, he thinks he can control her just like he has all his other "lambs" and yeah, we all know how that went last time for the Wolf's when they tried to get Timberlyn to do as they wanted. Not well haha.
"Sadness and fury raged inside me as I stared at the ancient vampire who had tried to kill me. I'd stolen his blood, and he'd claimed me as his own when I became a vampire. He expected me to fall in line, but he should have asked the Wolf boys how well that would work. Instead, he had demanded my obedience without earning it."
Mr Ravenwood may have dibs as her maker, but he isn't the only one…and Timberlyn isn't about to bow down to anyone…oh no, not at all. She's a fighter through and through. And though many obstacles stand in her way…that won't stop her from reaching her goal. No matter the consequences that befall her.
This is a journey of finding the roots of who you are and learning that it's not what you are made into but what you do with the power you are given. Some get lost in that power and greed but some rise above it all and protect those that need it.
Timberlyn is one special girl and may have the answers to finding more than just other wolves but also learning more about her past… whilst in the meantime finding her future. She may very well be the compass they all need.
I loved a lot about this book and I loved the development of all the characters. I felt like I got a little disconnected from Svana but still loved her and her brother (sigh). I felt the wolves went through the biggest development of acceptance…and truly loved the friendship that grew between Brooklyn.
My heart broke when a stronger connection was made with Viktor but at the same time I think it was needed…but we all know it meant more to him from the very beginning…but as much as you love him (and oh how I did!) you know the one for her, her mate, is Alarick. They have their issues but don't stress…(okay that's a dumb comment haha stress is inevitable – I feel like maybe this ↓ was me trying to remain calm…)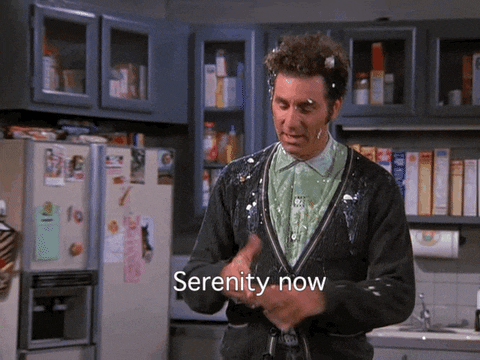 Haha yeah, it didn't always work…so I just ended up looking like the wrecked version 😂…but yeah, this book is going to have a lot of its bumps and bruises for everyone lol…and by bruises, I mean it may feel like missing appendages.
Do you know how flamin' hard it is not to spill any more than that?! There's so much more to the story than this and I want to blurt it all…there were some things I wanted to see more of but I think, all in all, I'm okay with how things went…aside from the ending lol. (you know I had to say it Lena lol). But in all honesty, I did want a little more before it closed, it just felt fairly sudden for me. Like what happened to her friends and the council members and shapeshifters??…It's far from over for Timberlyn and her wolves…but gah it feels like everyone is going to be after her and other members rising up. Okay, I'm legit shutting up now.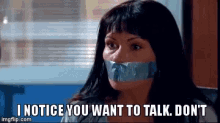 I didn't really give anything away did I?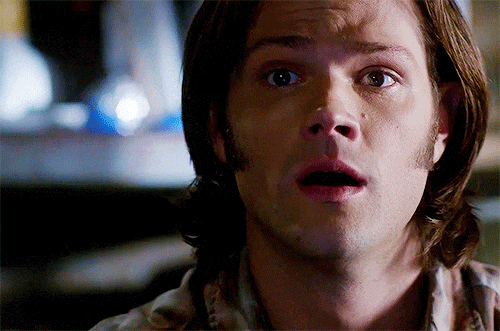 So what are you waiting for? See where Timberlyn's last year at Ravenwood Academy takes her…Lena pulls out all her tricks in this final book…make sure you're ready for it. I may be having coffee issues after this book…haha okay, so you caught me, I always have coffee but I think, I drank more coffee today than my usual…I think. Haha I can't even remember lols. See what she's done to me. I think my brain is broken.
Don't forget to grab your copy of Wolf Song: Ravenwood Academy 3. I believe it releases 19th May. You don't want to miss the conclusion to our girls story.
Thanks to the amazing Lena Mae for the journey you took me on with this series and thanks so much for sending through the ARC of this book in place for my honest review – as always. It was an absolute honour.
Well, I'm going to take me and my crazy self away from my computer screen before I spill any more secrets that I'm dying to divulge…and I'm worried they just going to pour out of me at any moment lol.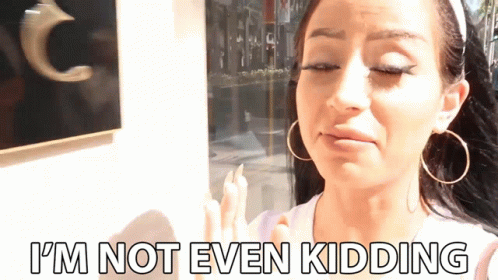 So I'm out book nerds. Until next time. 😀
PS why the hell did I just read that scene again?!…now I'm repeating the same emotions as up-top. Why do I do this to myself?!
Okay, feel reals that's all.