Spell Linked (Ravencrest Academy 2) by Theresa Kay
Well, seriously, dude that was epic! So much crazy happens in this book and I can feel that it's only going to let out even more crazy in the following book. I absolutely loved reading this book and devoured it!
The plot for me was a little predictable but, it didn't in any way take from the adventure this book took me on. There was still plenty I didn't see coming, with so many different components playing at once, which was amazingly constructed…but if you remember Bernadette, yeah Tristan's mum, can you honestly blame me for not following with everything? I think you gotto be psychotic or something, to follow where that crazy woman will go and the things she'll do.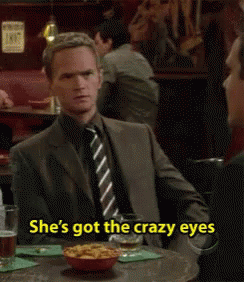 Oh and ain't that the truth. I am legit scared of this woman, whilst also wanting to commit bodily harm to her. My heart truly did break for Tristan and the woman who "raised" him. I promise I'm not crazy myself, well not to her level, but I really want this woman dealt with. This may make me feel a teensy bit better. Teensy being the keyword.
I really enjoyed a lot about this book. I continued loving the characters and getting to see more into their lives and the world we saw in book one. This book delves so much further into the witches lives and I really enjoyed that aspect and watching it come more alive. We get to meet some new characters in this book, and I have a feeling they are going to have bigger parts to play in the future, which I can't wait to see!
I thoroughly enjoyed book one but this book I loved even more! The story just truly blossomed and was incredible. The friendships grow stronger and although Selene is still very much in the dark about her background, she doesn't let that completely control what's up ahead of her. She has fight and power and a determination to not give in, which I loved seeing…because in a world like this she's going to need a fighting spirit to pull through.
Little bit of the plot. I'm going to try and keep it brief because spoilers will probably be pretty easy to let loose here lol. Let's see how I do. Apologies in advance if I talk like a crazy person, you can blame meds and a tired brain for that one….anyways, let's do this…So you remember how the end of book one where Selene's friend, Isobel, got kidnapped and had her memory wiped? Then we had Mr St. James bitten by Penny? Well, this book picks up not 24hrs after these events. Easy to say that Selene's life along with well, her friends and her really complicated relationship with Tristan…
With no clear idea of where to go next, they all try and pick up the pieces and continue life at the academy. But things won't be easy. The OSA (Order of Supernatural Affairs), has been brought in for an investigation, and now more than ever Selene needs to stay under the radar. People are trying to stir things up and they are definitely after Selene. After those who they may class as traitors or even sympathisers to the shifters (sound like they are after someone in particular?)
With Selene's power acting strange, after you know who threw a nasty spell at her, she's struggling more than ever to control this growing power inside her…and although her friends try to assist in this department, they are all flying blind….and it may no longer be safe to keep her friends involved. After a failed attempt at spellcasting, an unexpected teacher steps forward to help…but is it the right kind of help?
With the majority of the first years now participating in the Tournament, a test that usually only second years compete in…but due to a new dismissal policy, that will remove students that are below a certain ranking…The stress levels are high and the pressure is on. No one wants to lose their spot…and now Selene needs to seriously work her butt off, so she doesn't lose her own place at the school…and we all know how much she needs to be there. Selene and her families lives depend on it.
Oh boy is that ↑ woman right. Even you will feel that stress, I know I did.
While Selene continues searching for answers about herself and her magic, she may just finally get to check out her Grandparents (you know like the elite Andras ones!) and while she's there she may just have a teensy snoop around the house…It's what you'd do right?
The shifters and witches are on very shaky turf and it only gets worse in this book. The world is on the brink of change and players are getting desperate. And we all know where that generally leads… I have no clue how they are going to find a middle ground with how set in their ways some of them are…but I have a feeling Selene and her friends are going to be right in the middle of it all…even if that's the last place they want to be….The intensity of it all is amazing and I love the build-up. I'm certain I live off this stuff lol.
Okay, okay…that's about all I should tell you. So much awesomeness happens in this book. There is soo much more I want to share, but alas I can't. All I will say is that I soooo knew it, I knew multiple things! Called it from the beginning. So proud of myself 😂
Anyways, you are absolutely going to love this crazy journey of discovery and power plays. It's incredible. Loved every minute of this book and can't wait to read the next book!! But ugh, I don't think it's released until next March. Why is waiting so dang hard?! If you tell me to be patient I'll just whinge like this ↓ kid 😂
Oh, oh…I didn't mention much about Tristan! I have to talk about him! My attachment to this character grew soo much stronger in this book and I'm seriously just in love with him! 😍 He really grew a lot in this story and my heart seriously bled for him. It really did make me sad all that he went and continues to go through…he's such a complicated messy character, but one that you really just want to wrap up in a warm hug and tell them it'll all be okay. He's one that seems so real and human.
Being disowned in a sense from his mother, Tristan has time to open up and be a little more free, in a sense…but it's a slow journey for him. But that ending part for him…How could you do that to my heart Theresa?! I've never wanted to just rip that damn mother out of his life so badly. Is it okay to kill her off? I think she needs to die…is that too mean?🤔 🤷🏻‍♀️I may sound a little crazy….but I'm a wee bit protective of my boy… This better be fixed, because Tristan needs to be with some real people that will let him be him.
Still on the Tristan side of things…I can't wait to see how Selene and his relationship grow….because it will grow! It's complicated, has been from the beginning…but I have faith…
Okay, okay…I think I've covered all the grounds I particularly wanted to, plus maybe a bit more haha…and since my brain is a little out of it, meds are at it again…so hopefully, this review makes some sense…at the least, it may entertain you, but hopefully, it also convinces you to continue the reading of these books. You'll really love this crazy ride of emotions, oh, I mean story, that this book will bring. 😀
Thanks so much, Theresa, for the opportunity to continue reading the ARC's for this series. I have thoroughly loved every moment that my nose was stuck in your books. May my nose get stuck in the next book real soon hehe…Please note Ramblers, that as always this is my honest opinion and ramble for this book.
Hope you are all doing well…If you're excited about the release of this book, on 28th September, what are you most excited about? Share in the comments below. I'd love to hear from you. 😀
Now that I've talked your ears off or made your eyes fall out, since technically you're reading…I'm gonna leave now. Be good and read lots.