Crimes of Ice (Wayward Fae Paranormal Prison 2) by J.N. Colon
Gosh, I don't even know if I can express how much I loved this book! This book was everything and I think it's been one of the most anticipated books of the year! The torture of waiting for the second book was seriously intense and when Jena messaged me with a surprise of the ARC early, I was legit out of my mind with excitement. There may or may not have been a lot of emoji's sent to Jena to express my excitement. 😆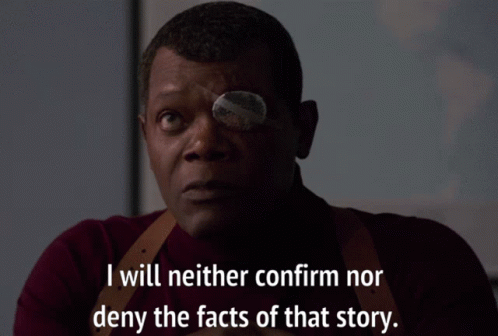 There are literally not enough words or even gifs to express how much I am so crazily obsessed with this series. Since finishing a couple of days ago it's been a bit of a struggle getting into other books (like sooo hard!)…but the emotions of finally being able to read this book is so worth all the book-hangovers in the world. I may have aimlessly gone through the rest of the day pretending that I was just fine and that I didn't just finish my book. What? That's totally normal.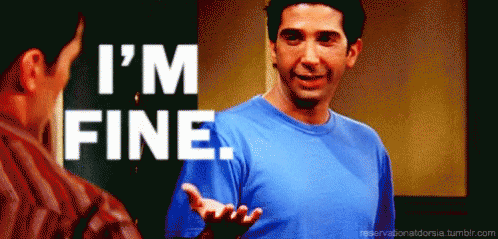 I'll say, I may have messaged Jena of my progress and emotional torment whilst reading (apologises for that, but I didn't have anyone else to talk to haha)….This book is just wowsah! It was everything and more than I could've ever imagined! It surpasses it all! The pain and brutality this book had on my heart was super intense…this book can't help but make you feel, which is exactly what I'm after when it comes to reading. I have to admit this ↓ may have been me whilst reading this book. lol
But it was also, so beautifully written and perfectly constructed that in the end, I was okay with my heart being put through all that…because that last scene had most of that pain melting away and made me forgive Jena for all the hurting on my soul…I couldn't imagine this story being any more than it was. It had everything! I may have had a tear or two but…
I had very high expectations going into book two but I promise you it will not disappoint! There was so much involved in this story and the plot really thickens and expands. I loved the character development and how they all grew. Especially Vik and Sloane. They both came so far in this book. There is a lot of pain in their story (oh how true that is!), but with that pain, they found a way to keep going. I tell you, their resilience is something to be admired. Even how deeply they care and the pains/lengths they will go to, to save those they love. You really get to see a different side to them, one that both breaks your heart but shows you how very strong they are. That they are fighter to their very core, and yes our little succubus cellie friend counts too!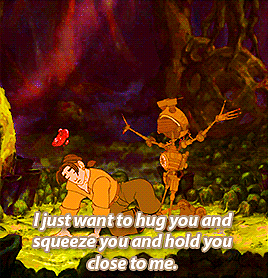 There were so many moments within this story that just broke my heart. The writing was just so raw and powerful you can't help but love this world created. It is a bit dark, with all that Sloane has been through. She's lived a nightmarish life and the way Vik is with her, even when he's angry at her, is everything she deserves and more. He's exactly what she needs. There's a lot that happens in this book but I think it's safe to say….that when Vik finds out part of the truth he sorta cuts ties with Sloane, in a big way…and all my brain is capable of is
But…lucky for us, fate has other ideas and so does that bond that's growing deeper between the two. After all, they are bound by blood. Thank goodness for the small things right? But in the meantime, Sloane just has to survive and hold on until things right themselves once again. So maybe it's best to think like Eugene for now…
Being in Sloane's head is truly something else. She is such a uniquely made character…one that makes you feel what she feels, and her pain, if you're like me, will become your own…Her character is one of those rare ones, that you can instantly connect and relate to…her struggle of feeling alone with all the walls pressing in on her was just so raw and honestly, it hit me right in the feels. I think, I might've preferred to be sucker punched lol.
So I've mentioned little bits here and there, but let me talk a little about the plot…and when I say little, I really mean that because when it comes to this book, I need a special resort to hide away so I don't share naughty spoilers lol.
The easiest thing to say is life in the prison is about to change. Sloane is under immense pressure from the evil fae queen to hurry up with her assassination, of the Prince, Viktor. The problem is Sloane is falling for this man…and can you blame her? He's one of the only people she has truly connected to in awhile…and she has to kill him. But if that's not enough, after the removal of Faolan, the dochar shifter, many other people are rising up to try and claim the seelie-dae for themselves. Everyone has their own agenda and for that, they want Sloane.
With attacks coming in left, right and centre…Sloane is in some real danger. With the Prince removing his protection, our girl is like an all you can eat buffet. Sigh. But what they didn't count for, is Sloane's will to survive and determination to not be enslaved by anyone. So when the Alpha dochar starts putting his nose where it shouldn't be, Sloane is determined not to give in to his will (even if he's a crazy dude and does some very not nice things – you know what they were mister! Not cool! So Not cool!). She will do what she must, so she can protect her sister and friends…
With everyone hunting Sloane to use as a weapon…an uprising is looming closer….if they truly get their hands on her, it'll be open season. And utter Chaos.
It's time though for some changes to be made…and time to embrace completely who she is….and that is one kick-butt chick. Who won't go down without a fight.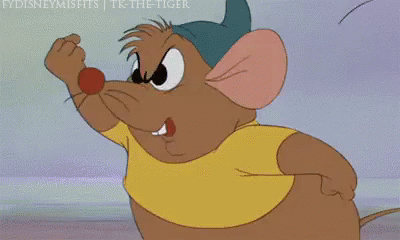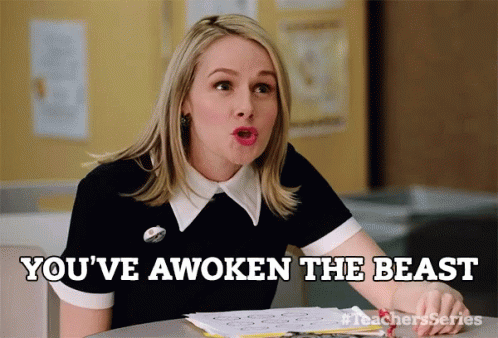 This book is one that I recommend like 1500%! It's a must-read and a book that I can't express how much you need in your life. Time will fly by as you get lost in this crazy, dark world. I've only just finished this book a couple of days back but I could seriously just read it all over again. There's just something about how it is written that sucks me right in. It's not even the chemistry and intensity of the prince and Sloane that pulls me in…but the rawness and strength of ones will and how to break through that pain and struggle. That no matter what you've been through you can survive it. That how you define your strength isn't how someone else might see it.
"You're one of the strongest people I've ever met." Viktor's fingers curled around mine to secure us together. I chewed on my bottom lip to keep it from trembling.
"I'm not that strong."
"You are." He stepped closer until his body brushed mine. "But I'm stubborn, remember? Arrogant and extremely possessive too. I'll probably try to fight your battles and protect you anyway."
Man I have sooo many secrets to unload and I just want to share more and shout them out like my life depends on it. Like there was this scene where they were running away from crazy things…someone kissed someone and then something led to something else and poof it was gone. Who would've known?! Well I do…and I thought/wanted someone to have that something… Annnnd right about now you're all like what da hell is this girl on?….and the answer is actually quite simple…um meds that are making my brain tired and I'm on a book high lol. Is that a thing? I'm making it a thing coz why not? 🤷🏻‍♀️
I definitely hope I have convinced you to pick up this book…but if for some weird reason I haven't…first off, what the heck is wrong with you!? *GASP* and secondly…
I'll scream it from my house all the way from Down Under…I'll even get a megaphone so you can hear me…but you have got to go read it! Make time for it. Hide somewhere no one can find you and just read….and of course, you can thank me later 😉. So head over to wherever you buy your books and make that purchase. You can find Crimes of Ice on Amazon it's ready for pre-order and will be releasing 17th December. Now while you wait for that book to land…think of me in misery whilst I wait until January sometime for my next hit.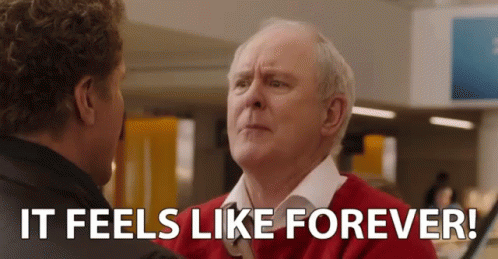 Would it be weird if I stalked my phone and Jena until I get the next book? because I dunno if I can hold out that long…So, maybe if we want to avoid any police charges and Jena thinking I've completely lost my mind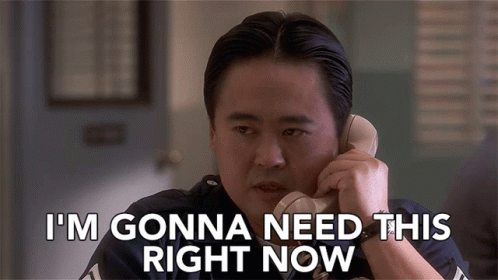 Hehe, it was worth a shot 😁😉 and yes, I know, I know… 😉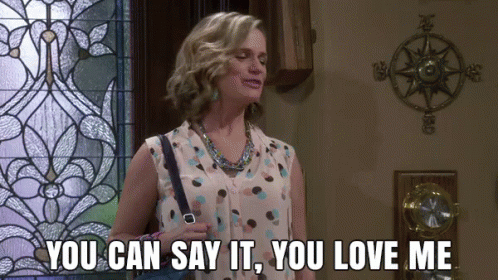 Thanks to the awesomest saucy person ever, for sending me this special ARC ahead of schedule. I seriously love this world you have created and I can't wait to see where you take this story Jena! It's been such a ride already and I just need more and more of it. I think I need help lol.
Oh and everyone you are going to love a special little someone name Osiris! Just had to sneak that in there.
As always this is my honest rambling thoughts…if you have any questions or comments for me, always feel free to comment to your hearts content.
Thanks for reading, as always my loyal Ramblers. Hope your Tuesday is going swell and you aren't all going out of your minds. Unlike me. Sigh. This review was meant to be done a couple of days ago right after I finished reading…I feel, my best reviews come right afterwards but unfortunately, I couldn't, due to some bad episode I had…it really knocked me around badly, but hopefully this ramble isn't too bad and is still enjoyable/entertaining to read.
Stay tuned as there are plenty of ARC's heading my way soon.