This Dark Wolf (Soul Bitten Shifter 1) by Everly Frost
Holy flying shifter babies! I thought I was prepared for this book, or well as prepared as I could ever be, but nope I was very wrong!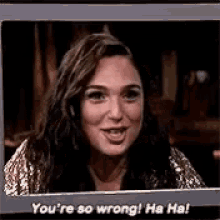 This book flew past all my wild expectations and only proves what a spectacular storyteller Everly is. She seriously outdoes herself with every new book she writes and is forever blowing me away. Like how? Just how do you do it? By this point I really should stop being surprised…especially since the first book of yours I read, I was a goner…but with every book I read, I can't help it…your words take over and it's poof I go, transported into yet another world of unbelievable craftsmanship….and they never cease to amaze me.
It doesn't matter how you do it…whether you use fairy dust or some other crazy thing off the paranormal black market…but girl, I give you all the permission in the world, to do with my heart as you will…(ummm that kinda sounds like I'm offering my heart in a black market trade lol…but sure yeah why not 😆🤷🏻‍♀️). No, but seriously, I trust this amazingly talented soul with my heart. She has never let me down in her books…yeah, she takes us on a tortuous, emotional ride, for sure but never lets a reader down. I know this series will be no different! But I'm still legit freaking out…coz this book has a heck of a cliffy. Like it's weird but I'm thinking ahead to the ending of what the second book will be like…I know that's weird, but if you've ever read a book by Everly, you know that the cliffhanger on book two is always the one that truly gives you a hit…so yeah, if book one is already ending like that…book two is gonna be so much worse!
Regardless of all this though, I am now truly obsessed and invested in this new story, that Everly has written. All it took was one page. Wait, not even that really. One sentence. But the more I read, the more my heart just connected itself and melded to the story. There was just something so gravitating, powerful and unique about this book. I have truly read nothing like this, and especially not within the shifter world. It owns my heart….and the torment that it leaves you in is something else. It'll leave you like Stiles panting after a gruelling game but at the same time, you'll still want more. I'm crazy like that.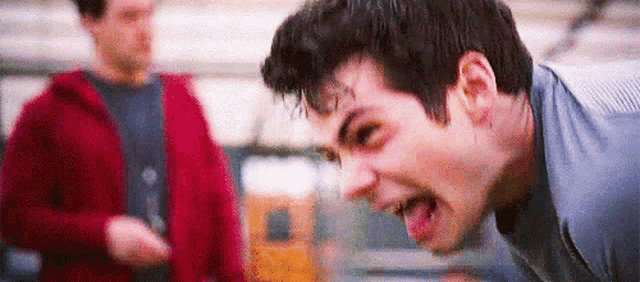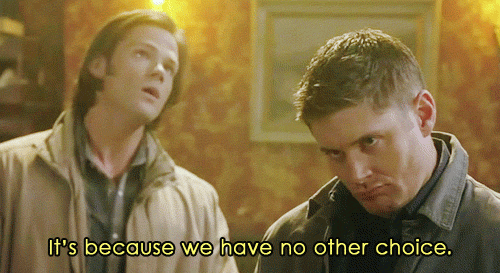 My emotions are havoc and my heart is hurting so bad. Everly is upping her game and I don't know if I'll survive it. Especially with that ending. As I always say, it's one thing to have strong inklings as to where it's leading but its a whole new thing when it happens. And I'm not okay. I already had to eat my feelings in ice-cream with chocolate topping and Milo and now writing this review…I'm just like okay, I think I need more chocolate goodness.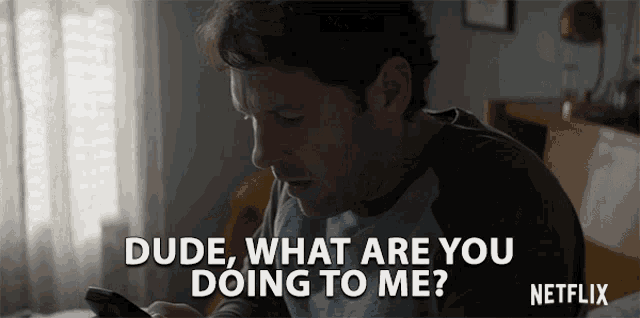 Man, I just, I'm barely thinking properly, to even express how much I loved this book…I wish there was a way to best get across the awesome-sauciness of this book…but the closest I can get is the excitement level of a kid, in the kitchen, when the sugar is being added but then tries to steal the sugar instead. I think that sums it up nicely.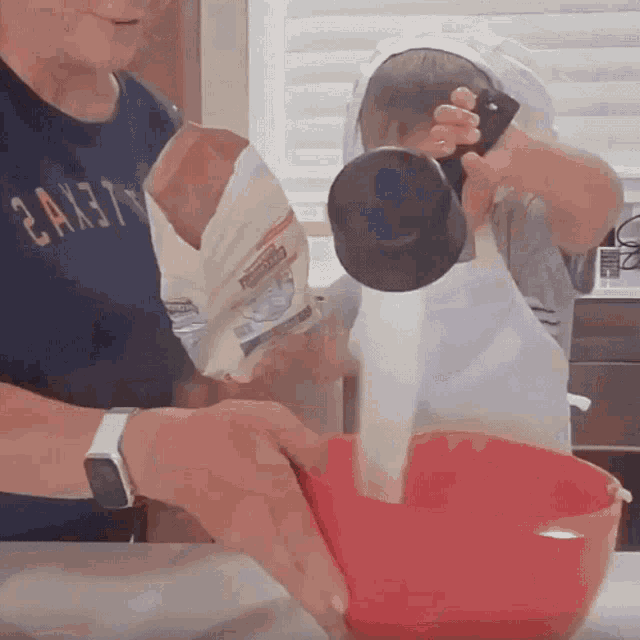 This book will seriously give you every feel in the world. I felt like I was getting emotional whiplash. No kidding.
The characters and build of the story tempo were done to perfection, I can't see how it could've been any better. You can't help but love the characters and want to karate chop the awful ones…if you anything like me. I've been working on my moves to prepare for this moment lol (I think Tessa and the other kick-butt chicks would do waaaay better than me though haha).
There's this one person though, that I don't know how to feel about. I seriously just turned into a teen girl not being able to make their mind up. From the beginning I was like nope…don't like you…but I then felt bad for him, right after the moment I decided I didn't want to like him…but skip ahead to the end…and I'm like okay…do I like you now? And I'm just not sure. I guess time will tell haha but man the dilemmas lol. 😂
So, you've seen my reaction to this book…but I haven't told you anything about it yet…and I just know this isn't going to be easy. So I've come prepared.
Thank you Stiles…I really need this trusty stuff! Okay, onto a short summary of this awesome book! So we have Tessa, a rare type of wolf shifter. She's had a bit of a tough life because of it, and isn't really a part of a pack…but that's all about to change, sorta. When Alpha's/Alpha's-in-training come into their territory, for a meeting, things get out of hand really fast. Her brother, if you even can call him that, brings some of these wolves to "see" his sister…and when I say see I mean, basically to give her a good butt-kicking…but Tessa has other ideas. Sick of being bullied and made to feel less, she fights back for the first time. Surprising them all…and when I say surprising, I mean knocks them on their butts. This is when we get to meet one of the most ruthless Alpha's out there. Tristan Masters.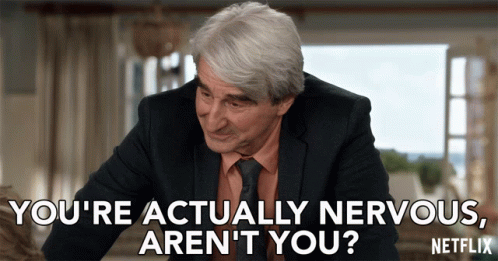 Whilst the other packs decide what to do with Tessa, Tristan steps in or should I say jumps in and fights for her to be in his pack. Of course, he wins…and escapes away with her (coz obviously the others wouldn't let her go that easily)….and takes her to a safehouse for women who are in danger…and leaves her to heal and learn to control her power (yeah, I'm not expanding on that lol). But mister Tristan has plans for her. Plans that involve her taking down his enemies.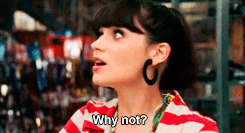 Tristan wants to control her and command her as if she belongs to him…but Tessa is done with being controlled and commanded. She will learn what she must and take the time to heal, both emotionally and physically.
"Tristan brought me here for his own purposes. He brought me here to mold me into a woman who will destroy his enemies. I can walk the path he wants me to walk—as his pawn, doing whatever he wants me to do, allowing him to dictate my actions until the day he sends me to an early death.
Or… I can take whatever I learn here, take whatever he gives me, gain control over my thoughts and my scent, become strong, work within his rules, and then… when the time is right… I'll break away."
The safehouse provides her with everything she needs and in her time there…she finds a place she can belong…a family, a pack. You guys are going to love these characters. I particularly got attached to Danika and Iyana…but I also was really taken to Helen and how she cares for all these women. The moment she stands up for Tessa, it hit me in the feels as no one had ever really done that for our girl before. These women are something else…and are determined to stick by Tessa no matter what. It was really beautiful to see as their kinship budded.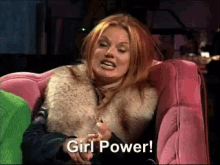 "This might sound stupid," Iyana continues, "but we're your pack now. Tristan says that anyone can be pack. Well, that's us. We need each other."
Nothing will be easy. In fact, problems just seem to be piling up, one after the other around them. If it's not the threat on Tristan's pack, then it's something else. Tristan's set on saving his pack and the longer Tessa is with him, the more she realises there may just be more to Tristan then meets the eye. But with the packs on the brink of war, the ground's about to be shaken up something fierce…But hey, I'm crazy and thrive in the danger zone lol. So maybe it'll be perfect for you too 😁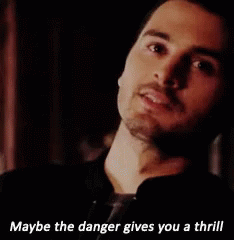 This book will keep you on your toes and won't let you catch your breath. So prepare to get comfy and settled in…because this is one book that will not only get its claws into you but will totally envelop and surround you like powerful magic.
So guys seriously, do everything and anything you can, to read this book…read in the loo if you gotto lol…because guys this is one you need at the top of your list. It'll leave you just begging for more and possibly revising whether you should be in therapy for your obsession. But it's okay to be obsessed because it's a book that's totally worth all it puts you through.
But meh, as a book dragon some things you just take in stride…since we all know that this ↓ is what we need in our lives. It's fundamental and It helps with a reality that is sometimes against you. Definitely know all about that.
So, if you want to be hit in the feels and taken on an unforgettable journey of finding a place to belong…and where finding the strength to fight is never lost…this is a perfect story for you. Lovers of dark urban fantasy are going to be gobbling this book up. This is a book that will transport you through time and space…and coming back to the earth is almost like Thomas waking up in the box, in Maze Runner, not even remembering who or where he was.
Everly has truly outdone herself and has reached new levels of creating the perfect story for us. So, go make sure you preorder this book right now…you can find it on Amazon – This Dark Wolf – and that way you have it as soon as it lands on the 11th December.
Thank you so much lovely, for the arc of this book, that now has me dealing with a lot of emotions and unsure how to go ahead in the world. I just need some answers, like right now. Can I just catch a flight and get some answers? No, too weird? ugh okay…dang…well then, I guess that'll just be me then in the meantime. Burning with all my unanswered questions.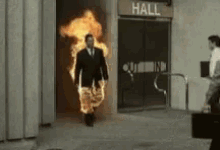 I can just imagine Everly sitting there as I try and pick her brain for all the answers lol…she'd be all calm and collected like she was talking to a little kid haha just like Joey 😆.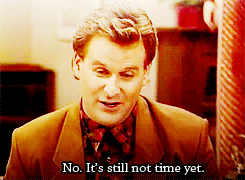 Well, you're probably good and ready for me to stop rambling at this point…so I'll leave you to it. Carry on with your life fellow Ramblers. Don't forget to comment below, to share what you are most excited for in this book.