We all asked…and now we have gotten our very own story for Dylan!! He finally gets his own happy ending…and dang, does he deserve it! Not only him but Brooke too.
What a read though! Man my heart feels a little raw right now. This had some seriously break-your-heart moments. I got so worked up at a particular spot in the book…and I wasn't sure if I had the guts to read on…I think some personal experiences wound into that moment and it was breaking my heart. I won't say anything more on that…because it'll give this away but just dang.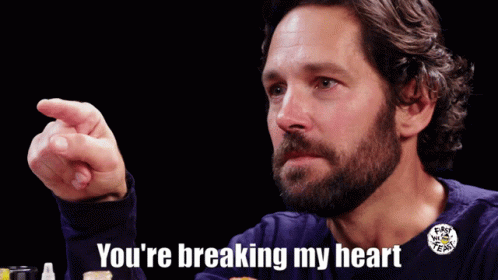 I'm glad I pushed through though because, in the end, everything worked out how it was meant to. So thank goodness for that!
I do have to warn you guys though, this isn't a book I'd recommend to a younger audience. The content of this book is definitely aimed at a mature audience. The language is strong, situations, darker content, was not made for some so please do keep that in mind.

Hmm, what can I say about this book without spoiling anything? We have our dear Dylan, who is one of the Delta 5, one of the most powerful men in the world…who has soo much emotional baggage and has so many walls up, it's like Fort Knox up in there. Well, until he meets Serena. A girl who slowly and unknowingly is breaking those walls down.

But that's not her real name. Brooke has her own truckload of emotional baggage and she sees herself as nothing but broken and weak. He can't find out who she is. But she has to see him one last time before she calls it quits. Because how can a man like Dylan want anything to do with the likes of her? A girl who is barely holding it together but who is also possibly falling hard for this "unattainable" man. She needs to cut ties and let him go.

But clearly, fate had other ideas for them…and both their worlds come crashing together…and say hello to a hella bumpy road ahead.
I really loved being able to read this story. And it was awesome being able to reunite with the whole crew again. If you've loved the other books there's no way that you won't love this one. I think this was my favourite out of the lot. Especially, since it gives a better glimpse into the new Delta world our crew made possible.

Contemporary isn't really my genre of choice lol but I still very much enjoyed reading this. It easily pulls you in and has you connecting to the characters. But man did I struggle with some of the bad guys. I was just like kick their butts already please and thank you!! Ugh such evil twisted people.
Who knew I could be so violent…I totally blame the Delta lot and being in their heads haha. 😆🤷🏻‍♀️ You gotto admit it does make sense haha.

Guys, you will love what Tate and Jaymin have done with this story, so be sure you check it out! It's releasing on the 4th December so go and get your Dylan fill, you won't regret it.

Thanks as always to Jaymin for continuing to let my crazy butt stay on your ARC team! And thank you both for the crazy adventures you always take me on in your books! 🖤

Thanks to my Ramblers for sticking with and being apart of my bookish worlds with me.

Seeya soon Ramblers! 🖤