This Broken Wolf (Soul Bitten Shifter) by Everly Frost
Dude, Everly…you are destroying my heart. Destroying it. I can't even. I don't know what to say.
But seriously, I absolutely loved the torture you put me through with this book. No kidding. This book took me on a hella crazy rollercoaster ride of emotions…and I'm at a loss for words, to truly describe everything that I'm feeling right now…but I'm gonna try. Seriously, Everly, you are truly wicked with your endings. Just why you have to be so good at evil endings? My heart is hurting so bad. I am not okay, not at all.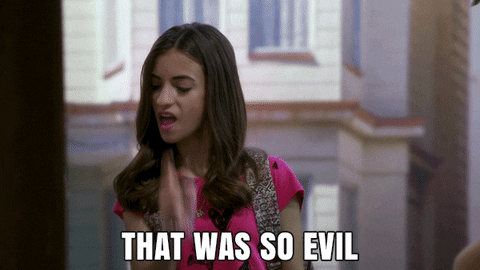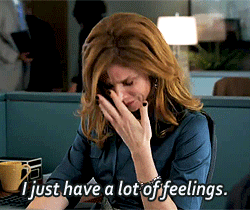 I'm a gonna go and cry in the corner now if anybody needs me. I thought I was prepared for this but I really wasn't. I don't think there's enough chocolate in the world to cure this…all I needs is the next book. That will fix some of the heartache…but even so, I'm certain that my heart will still hurt coz of the things that went down. I really want to say what has me torn up the most, but that's a massive spoiler in my eyes. So back to holding my tongue and sobbing in a corner. This is what my life has come to.
But even with all the hurting Everly put me through…and yes, I totally messaged her coz I had to unload on someone (oopsie 😬 I'd say sorry…but well, I'm not really haha 🤷🏻‍♀️😂)…it only shows how incredible and fantabulous she truly is; to be able to move someone so completely with just her words.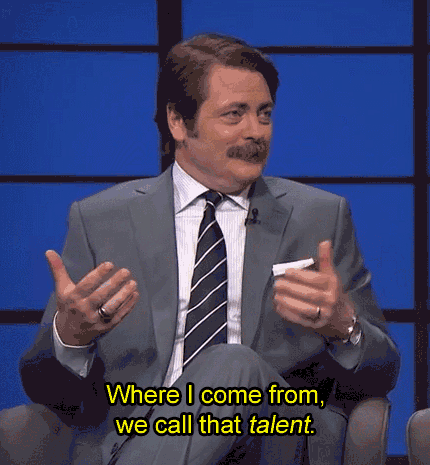 So whilst I'm over here dealing with one hell of a withdrawal from this series…it definitely deserves the stamp of approval and so much more. So this is for you Everly, coz you're awesome. 🙂
Okay, I'm trying to move off all the crazy emotions I'm feeling right now. But it's kinda hard. I'm currently sitting in my room, on holidays, with a glass of coke and some chocolate. But it was funny because while I was reading this morning, on the verandah with my cuppa…my sister comes out and is like 'are you okay?' And I glance up from my book and am like, 'yeah why?'…I can't remember what she said next, but I randomly just came out with something sorta spoilerish so won't say lol and I'm at the end of my book… My sister knows me well and was like 'say no more, I'll leave you to it' lol. I must've had a panicked look on my face like I would have to put my book down bahaha 😂…coz she left me outside undisturbed. Now that's a good sister. Aye. 🖤
I suppose I should talk a little about the book right? And not just my haywire emotions…albeit in my eyes, that in itself is a great indication of a fantastical book. But for the purposes of my readers, I will share a little. But seriously this ↓ is me.
Hmm…it's harder than you would think to know what to say lol. But let's start here. We know at the end of book one, that Tessa is once again under the control of another. Wanted for what she is and to be made anew. But that is not always a good thing. There is a darkness within Tessa that is growing. And this new Wolf shifter wants to shatter whoever she was before and break her free of those shackles. To make her just as ruthless as him. But the one thing he hasn't counted on is Tessa's desire not to be controlled any longer. She's done with that…And the Shifter, Ford, may have just honed and created one of the few beings that can take him down. Our girl is more than determined to fight, to not be taken in by the darkness within and around her. And with one particular person by her side (not saying who hehe 😉), during her capture, she might just be able to avoid being swept up into those impulses…and survive the craziness of Ford's desire to war over everything.
"You can fight your power, Tessa. Hold on to your mind and your heart."
But in-between all this, we have Tristan Masters, the ruthless Alpha, who has sworn to find and follow her. But he is fighting his own darkness, that's trying to take control of him (three-headed wolf definitely should come with a warning label lol)…but by coming for her, he is going against Tessa's original bargain, and setting his pack up to be attacked. It's safe to say that this ↓ is most definitely Tessa and Tristan throughout this book. Not even kidding. Albeit they kinda are a lot more powerful than Derek Hale lol.
Tristan and Tessa are a spark that may just ignite into something more than they can handle. The push and pull of their relationship is complicated but also very intriguing, as they are basically a warring force…but their fury combined is definitely something people shouldn't take lightly. Just don't tick them off and you should be right…but I'm imagining something earth-shattering, that not many would survive…something akin to…
But that spark is also a good thing. It makes them fight harder against their darkness and to want to beat the odds no matter what. That goes for her friends as well, her pack. I love the strength of all of them and their fight…and to see how far they have all come. I love these guys. So them being separated hurt my heart a little.
I think I'm gonna stop there with the plot haha. Coz it's getting harder to not let anything slip. Sooo all you need to know is that this is one killer of a book, and is definitely required to be on the never-ending list of books to devour.
I was sucked into this world so, so easily. The pace and development of this story was incredible and perfect for me. I loved every tortuous moment of it…and believe me, there was plenty of those. I loved the characters and felt a deep connection with them and a strong and crazy dislike for the baddies (obvi lol). I do have to say that in this book I did miss Danika, Iyana, Helen and all those within the Hidden House (as I mentioned above)…but I know that we will see more of them soon, which I can't wait for. I can honestly say, that this book has me completely hooked and desperately needing answers…I have so many of them and dang I need them badly. I know you have them Everly lol.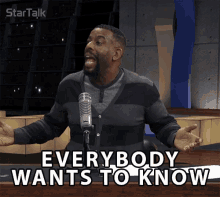 I'm just being the most annoying one trying to get them haha 😂🤷🏻‍♀️ Sooo is it
Seriously guys, this story just gets better and better. Everly's writing is on point, and with each book she puts her pen to paper it reaches new levels, outdoing her last…and I'm not just saying that. For an author to get so much emotion and the whole shebang out of me, is something I love and is everything a reader wants. We want to be moved, we want to feel that push and pull, the turmoil, the distress, that heart-pounding of not knowing what will happen next. We want to feel it all…and for me, Everly totally nailed it in all departments. I just loved the uncertainty and how I didn't know/predict what was coming all the time. I liked being surprised by the things I didn't see coming…I've been in a total head spin today after finishing this book, and it's taken me forever to even formulate these words. I've been stopping and starting all day getting this Ramble created. No joke. That's what Everly does to me.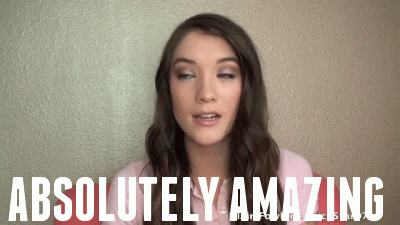 I honestly think you are incredibly amazing and I take my proverbial hat off to you. But seriously…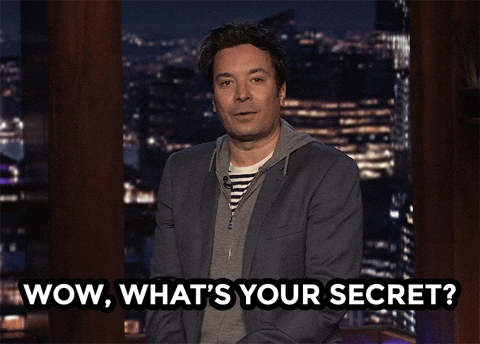 Sharing is caring right hehe?
Anyways, lol I randomly came across this gif whilst lost down the gif rabbit hole…and it had me chuckling because it made me think of the workings of my brain, when it comes to books. Like, we've finished an incredible book and my only thought is, "what do I do now that I've finished?" "Umm wait until the author releases more?"…haha is that just me that thinks like that, when they see this ↓ lol? It's quite possible I'm the only one 😂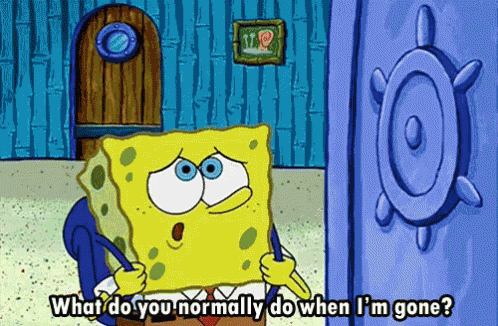 Ugh, the final instalment can't come soon enough. Being patient when it comes to books is soooooo hard. But as much as I complain…I will grudgingly, maybe, admit, that it's all part of the bookish ways and the experience, the build-up. Of course, derh, I want the next one just like that snaps fingers(there'd be something wrong with me if I didn't lol 😆)…but that escalation and feeling of counting down, also makes us appreciate them all the more. Don't you agree? It's okay if you can only whisper that truth out. It was hard for me to admit as well lol since I hate waiting when I desperately just want answers.

So make sure you pen this book into your calendar, so you are ready for its release on the 26th February. You can pre-order it on Amazon – This Broken Wolf. I highly recommend this book. If you are after a book that's going to take you on a crazy emotional rollercoaster, this is the perfect book. But if you are after one where everything is mostly happy times, yeah, no, this book is definitely not that lol. It's a little dark in the sense that they are trying to break and control her by any means possible. But we are totally promised a HEA. Thank the stars lol. Because I seriously would probably riot haha.
Who's read the first book, This Dark Wolf? What are you most looking forward to in Everly's upcoming release?
Thank you, as always, to the lovely Everly, for the incredible journey's you take me on…they always make me forget who and where I am. Those are the sorts of books I need in my life.
As you guys probably know by now, I'm on Everly's ARC team but as always this is my honest Ramble for her upcoming release.
Now I just gotto work out how to function without the final book. Send me some strength guys. You should all know, that it doesn't matter how much you want the next page, it won't turn anymore once it's reached the "supposed"(lol – Yeah I'm living in denial that my book finished) ending of the story. Tried, tested and failed. Multiple times. I did feel a little like an adult-toddler wanting to stomp their feet lol.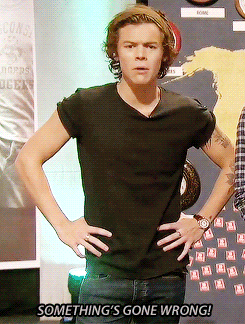 I'm going to leave you with one last quote to torture you with, because why not? Seems like a fun thing to do hehe.
I will do whatever I have to do to change Tristan's fate. Because changing his fate means changing mine.
Thanks as always for following my blog and being apart of my crazy bookish world. Keep your eyes peeled as I do have another ARC – this one is from Leia and Raye, that'll be popped up once I've finished reading it.
Until next time Ramblers