Midnight King (Shifter Island 3) by Leia Stone & Raye Wagner
Who's ready to finally get lost in Rage's head?! If so, your chance is finally here! Raye and Leia have cooked up quite the short story and I'm so excited for you to see it…you're in for one hell of a treat. So make sure you preorder this baby. It's releasing very soon on the 9th of March. Countdown is on. 😀
I really enjoyed this book but I definitely wished it was a little longer, but I'm needy like that and not super keen on short books lol…(does that make me a book discriminator? totally relevant question aye lol 😆). I always seem to feel there is something missing in the shorter stories, and can never pinpoint exactly why…I probably just want more but other than that…
Regardless of that though, I really did enjoy reading this book and seeing into our boys head…it's a totally different experience for us to read in his POV, which was super exciting. Our boys head is definitely not in a great place….because as we know, Nai disappeared at the end of book two…and this is where this story picks up, at Rage's coronation. Happy coronation day for him right? lol.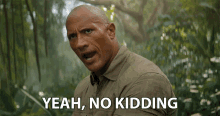 This book had my emotions tied in knots but not quite as much as I wanted or even expected (does that sound as weird as I think it does lol?). Like honestly, I expected to be a lot more tied up by this book…but whilst everything that happened kept me fully engaged, interested and loving the content; I did miss that crazy-obsessed, stressed-out side of me, that usually tags along. But I'm also in a pretty big reading rut and still obsessing over past books I've just finished. So that could explain a lot. Book nerd problems am I right?!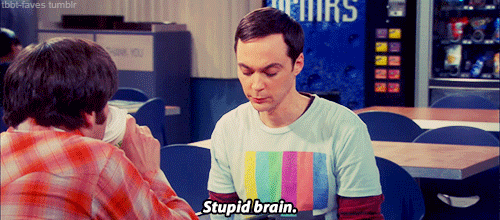 The one thing I really loved seeing in this book, was the brothers bond from an inside vantage. It really connected me on an even deeper level to the brothers. I loved seeing the reliance and trust they had completely in one another…and that no matter what, they were there for each other to help in any way they could…To help Rage find his girl amongst the craziness of him becoming the Alpha King. That really touched my heart, beyond words. It's a truly beautiful bond they have with each other, that's for sure.
Let me dive into the book a little. I won't say much but as I mentioned before, Rage has newly been appointed King…and from there, it's been one crazy thing happening after another. He's trying to balance his new role, whilst trying to find the other part of his soul, Nai. But with his kind being barred from entering the High Mage Realm, you can see the complications that could possibly arise from there. That doesn't mean he and his brothers are going to stop. Nothing will stop them until Nai is right back with them…Nothing and I mean nothing will stop Rage.
But of course, nothing is simple and in the midst of him tracking down ways of getting through to the High Mage Realm… he runs into more problems along the way, and now is trying to clean up the mess his Uncle left behind….as you can all guess, the scum King had shady happenings with many…and now those arrangements are starting to bite the boys in the butt. Good thing Rage and his brothers are a determined bunch…and Rage is more determined than ever, to right the wrongs of the last crazy Alpha King and create a new legacy. His own.
I stared at my signature as emotions rolled through me. This would be my legacy.
My Uncle had torn the shifter races apart. I would unite us again.
Someone has a lot of work up ahead. But with his family and friends, he's totally got this.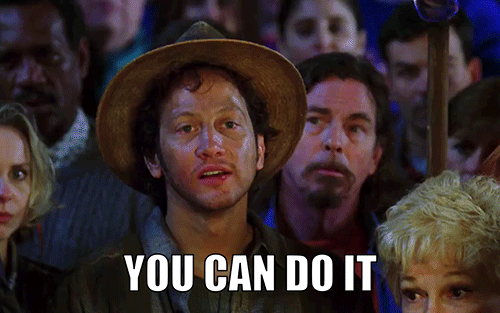 The High Mages are up to something and are playing a sneaky, dirty game…as I'm sure you all know by now lol. But in this book, you see just how far they will fall to get what they want.
Prepare to see Rage in all of his glory…because he won't stop until his girl, his fated mate, is back by his side. At whatever cost. Even if that means a war that'll shake their world to the very core. Our boy is not playing anyone's game. So to those who have lost their minds and are doing stupid evil things, watch yourself. You probably just made your worst enemy (wait there's no probably about that lol – my bad). I'm just gonna leave you with this little teaser.
"Let. Them. Try." Fire danced over my skin as my magic flared out of control with my emotions. "I'm the alpha king, and you are my fated mate. If they come between us, I'll dismantle them, limb by limb, and use them for firewood before I burn their entire realm to the ground."
Tell me what you are most excited about to see in this book? I can't wait for y'all to read it. I'd love to hear back from you guys so comment below your thoughts. 😀
Eeek, now I just need to get the fourth book. Especially where Leia and Raye left it at. Talk about a crazy finish. It just solidified how much I dislike the Mages. There's a reason I'm betting they have kept their Realm shut off. Gah, I need my answers! This is torture.
This ↓ will be me 1000% when I get my hands on Midnight Truth (Haha my brain is stuck on getting answers, and instead of writing truth, can you guess it? I totally wrote Answers 😂🤷🏻‍♀️).
Thanks as always to Leia and Raye for this short Novella and look into Rage's mind. I really loved the journey you took me on. Can't wait to see the rest of this story (as I'm sure you guessed by now lol). This book was offered to me as an ARC in place of an honest review. Which is always what I give.
Thanks also to my loyal followers. If there is anything that you would love to see more of on my blog please don't hesitate to reach out to me. Love hearing from my Ramblers. If you are new here and like what you see, be sure to subscribe 🙂
But for now I'm going to leave it at that. Health hasn't been great. So apologies if my Ramble is a little off.