Evermore Academy: Summer by Audrey Grey
**To be honest, I'm not sure what people are classing as spoilers these days…I don't personally feel like I've let any loose, but I've seen a few comments on Facebook that has me super cautious/nervous. So there could be potential spoilers, depending on your meaning of that. So I guess just be aware of that before reading. I'll be talking/reviewing book 3 in the Evermore Academy series.
Be prepared for the Ramble up ahead. It's no joke. No kidding. It's looooonnng lol.
Holy damn. I need a moment to wrap my mind around all this!! It's the third day after finishing this book and Daaaaaaaaannnng I'm still not over this. It was AHHMAZING! But seriously one heck of an emotional spinner…like man, my emotions are all over the place. Just wow!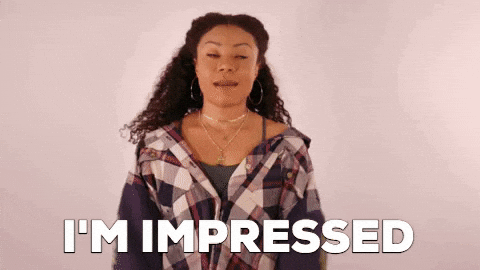 Audrey has destroyed my brain. Destroyed. My Brain. It not functioning. She broke it. That's how awesome she is. I haven't been able to read another book after finishing. Which isn't a good thing when I got arc's lined up. Who knew after reading Crimes of Magic this book would be the one to just make my reading hangover worse lol. Well, it is Audrey so it should've been a given. Stupid me. See broken brain.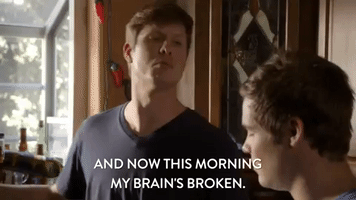 But seriously you gonna need to bring the tissues for this one. I tell you most of the time my heart was literally lodged in my throat. And multiple times was I seriously ready to throw my iPad. I settled for slamming it down instead. Man. dude. So many times I got choked up, which is basically akin to balling your eyes out.
Audrey is absolutely incredible at just getting inside your heart and making you feel 10 billion things…and I just. Even now my brain is short-circuiting. Just why are you so good at destroying my heart and rebuilding it? It's a superpower for sure. So readers just be prepared to be left questioning everything and wanting to know this ↓. Coz I know it was me. So have fun with the emotional rollercoaster that this book is.
I'd say try and prepare yourself for the torturous read ahead, but literally nothing can prepare you for all the places this book will take you. I gave up trying to repair the cracks that were being taken out on my heart…because it would've been about as productive as…
I could literally keep on going with how I'm left after finishing this final book. But no matter the hell she put us through…it was totally worth it…and guys you HAVE to read this book! Yes, your heart will hurt and it will be one hell of a ride…but it'll be worth it. I promise! Audrey doesn't disappoint in the ending. I just have one request…I need a story for Mack and lizard boy (as Eclipsa would say lol).
Usually, I'm one to try and work out where the plot is going. But Audrey made that literally impossible. Every time I thought I was on track…something would happen and I was like, nope…new direction. There were only a couple things that I worked out, and totally patted myself on the back for getting it right lol…the plot is just so unpredictable and I loved that. It had me so hooked. I couldn't put the book down. I just had to know all the things. And I couldn't wait a moment longer. So I was totally reading like I was training for the Olympics…(which makes me think that this should totally be a sport! Why isn't it?! It's just as much an adrenaline rush as any sport and can be just as exhausting…just sayin 🤷🏻‍♀️ – it's a valid point).
Once I reached the end, I may have been a wee bit exhausted and may have felt a bit like Stiles lol, but it was oh so worth it. 😁 I live for those moments when a book makes me feel so crazy invested, just like this one did.
I can't recall the amount of times I legit had to remind myself to breathe, because I was holding my breath and internally chewing all my fingernails. This book was so phenomenally done, that you are literally transported into the world and the crash coming back to reality…is bru-tal.
So while you guys are waiting on this book to be released on the 15th – in just 3 more days…I'm gonna be over here in a complete book hangover…and wondering how much chocolate, coffee and every other comfort thing, I can think of, that'll get me through the days ahead. Coz even though I loved how it ended…I just hate saying goodbye to my fav series…So, yeah, I'm gonna be dramatic if I wanna.
Whoops…I should probably talk a little about the plot. I got lost in my emotions just a wee bit. My bad. Okay. This is not going to be easy…but I got this. But if you haven't read books 1-2 you probably should stop reading. As spoilers will come out for those previously released books.
So after Helle-douche exposed Summer as the Summer Princess, he claimed her as his own. A possession. Now Summer is caught in his deadly web. But not only his web but the power-hungry webs of all the courts. Summer may have thought she was beginning to understand the games of the Fae. But oh how wrong she was about that. Now it's time for the real games and tricksters to come out into the light. Feuds and blood-thirsty, power-hungry players are playing by no rules. And if Summer and her friends are to survive, she needs to expose Hellebore and recover the Darken's soulstone. Not asking much of them at all.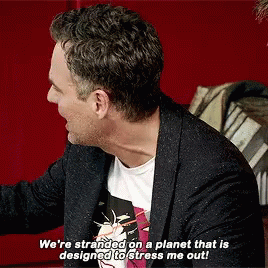 Our girl has to join the game and try to outsmart the scarily cunning Fae. All while she has to find a new rhythm at the Academy. Being the first mortal fae princess definitely is causing a massive stir. And we know what that means. Summer is once again a target. But our girl is not going down without a fight. It's not in her nature. Her fight and determination, her light…is something I truly love about her character. She never stoops to their level but it doesn't mean she won't use her own smarts….the fight is now more important than ever. It's a fight to get her freedom back, a fight to save the human world and a fight to stay with her soulmate. But when at every turn they are tearing her apart, from a literal part of her soul, or trying to break them in one way or another…She's reaching her tipping point. Everyone is after the ultimate power and the stakes are as high as they get. It's a game of survival. One Summer hopes she can out cunning the ultimate tricksters.
Every plan that is made, it seems that another Fae is like ten steps ahead. Sometimes it seriously felt like there were no more moves to make…and that just amped the story all the more for me. But it definitely didn't stop the freakouts. Obviously. But I guess we should already know that…
Yeah, it really never does. Especially if you use this series as a guide. I don't think any of their plans ever went exactly according to plan. So every time I'd be losing it and freaking out like this ↓…I'd have to give myself a pep talk and talk myself off the crazy ledge that my brain takes me.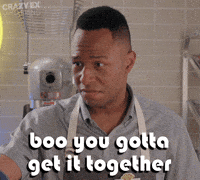 The thing about the Fae though. Is that power is ever-shifting, ever-changing. And I don't think I could say it any better than Valerian. This is what helped me keep holding on.
Right now he holds the power—but power is a fickle beast in the Everwilde. It answers to the most ruthless master. And there's no one more ruthless than a Fae protecting his mate.
This quote just reminded me to hold on and that at any given moment things could change, in their favour. And that was my lifeline.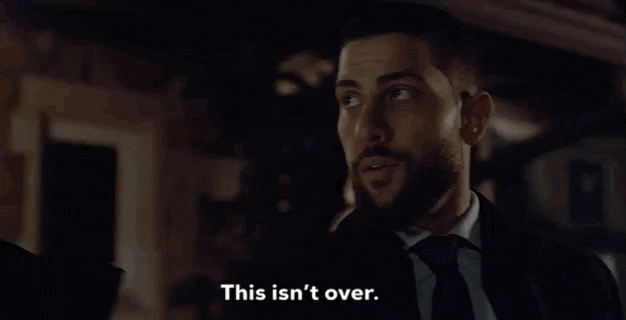 But as much as Summer felt like her world was crashing around her and way out of her control…her friends, family in her life…never let her face it alone. They were always there. And the relationships constructed in this story. Seriously hit all the feels for me. The girls: Eclipsa, Mack, Ruby. Are the best. And my heart has claimed them. They just make me feel or gooey inside. That no matter the situation they stood by her. Life or death. Even when Summer wanted to protect them from it.
"Screw that." Mack pulls her crossbow from her backstrap and loads it. "Ride-or-die besties, remember?"
And that's exactly what they were. Well said Mack.
But we can't forget Asher and the guy that owns my heart, Valerian. The amount of swoon-worthiness this guy is…is definitely off the charts. The way he protects Summer, with no thought to himself or his pride…I have no words for it. But it hits every feel inside me. But seeing into his mind, (yes it happens, there's some chapter in his POV!! – no I'm not messing with you!!!!!) there were times I just couldn't handle it. My heart was literally breaking seeing his agony and pain inside. The pain of separation and even just the pain he had held inside all this time. It literally would've brought me to my knees, if I'd been standing. It hit me so far beyond just feels. It hit to the very centre of my being.
If you need some of those feels…I'll give you a little sneaksie.
I will burn this world to ash for you, Summer.
The things I would do for her scare me.
One word and I would destroy anyone who's ever hurt her.
One look and I would give up everything—my crown, my magic, my life.
And my words this was just a lot. Especially after finishing the book. He literally would do anything just to free her. To free her from her cage. The pain he sees her struggling through. It tears at his seams too. Even when he tries to hide it from her. But his need to protect her doesn't always come first. Sometimes he knows when Summer needs to do things for herself. And that is a beautiful trait to have. To see when you just need to be the supporter. Even if every cell in your body is demanding otherwise. He sees all of her and lets her shine her light. Let's her be who she is meant to be.
"No. This has nothing to do with me. You are the girl who survived against unimaginable horrors. Who managed to hide from my grandfather, to thrive in a world that treated you with unimaginable cruelty, and you did it all without compromising who you are, a kind, brave, funny, eternal light."
Just so you know, this gal will fight you for him! He's mine, I claimed him. He MINE! You cannot have him.
There is just so much I loved, loved about this book. I could probably talk for ages more. But I know I'd probably send you running to the hills for cover lol. I just loved the growth of each character, the rawness and emotional turmoil and the not knowing how it was all going to play out. I may be a little bit obsessed with it. Just a little lol. Okay, you got me…its more than a little.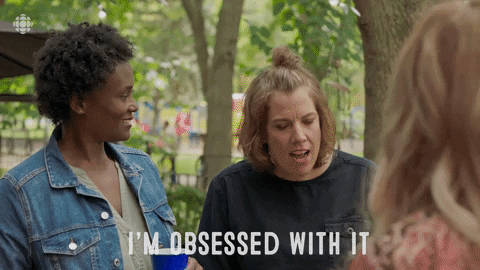 I just gotto add this somewhere…I just knew I didn't trust you! I just knew you were gonna be bad news. I just did. I felt it in me bones.
The turmoil this book will put you through is going to be high on the torture threshold. And anything you imagine, multiple that by at least 10! You think you know…but just
I know that's terrifying…believe me I get it. Audrey was definitely walking on thin ice. I thought I might have to end up paying her a visit lol. I was prepared to riot if I needed. I was not messing around lol. But I was this close to losing my mind! I'm not even kidding. The content in this book is just so heart-clenching. the story just digs its claws in and won't let you go. So yes, I was prepared to put her in the corner and think about all the crazy she was concocting and to fix it pronto. Cause I was having none of that. I was prepared to take her characters off her until she started playing nicer with them. What? It's a reasonable punishment. Someone has to protect them, from the storyteller. Right? 🤷🏻‍♀️😆
Oopsie lol…I think I let some of my crazy out. You know I love your crazy mind. Even if it seems like a scary place at times lol. It's a scary but incredible place.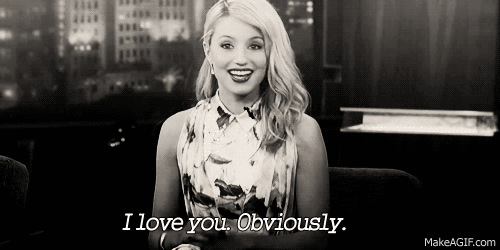 This story is seriously just so phenomenal. It will have your heart-pounding and will have you turning those pages, as the story just comes alive in your head. Nothing will be able to stop you. It demands your attention and time and will have you on the edge of your seat. This is a series for everyone. And is a must read! An amazing finish to an incredible series. Couldn't have imagined it finishing any more perfectly. You have my stamp of approval. For whatever that's worth 😀💖
So when it releases on the 15th April be sure to read it! Go and pre-order that gem! You can find it here on Amazon – Evermore Academy: Summer
I think I've probably waffled enough for multiple people…but I had a lot of feels to share. Clearly, lol. Who's excited for this release? If you haven't started this series, what the heck is wrong with ya? Go, now! I guess this is a perfect time to binge the series. Least you'll avoid those waiting periods between books lol.
Thank you Audrey for this incredible tumultuous read. I loved the journey you took me on with these books. It was seriously an incredibly constructed series. And is definitely up there in my favourites. But seriously I need spin-off stories. Techiniqually it's your fault for putting that thought in my head lol. Just sayin' hahaha. But fantastic work!
Okay, I'm legit shutting up now. But if you love reading my hella crazy rambles be sure to follow. Seeya next time. Stay insane lol.