This Caged Wolf (Soul Bitten Shifter 3) by Everly Frost
Holy flippin' fruit muffins!! What an incredible journey and read this book and series took me on!
I don't think there are enough words that can truly express how much I seriously loved every moment of this series and book. Just
Everly has truly outdone herself with these books. I think this would definitely have to be one of my favourites by her, which is really saying something, considering I love all her books so much!
I want to say so much about this book but everything would kind of be spoilerish so that's a big no-no. All you need to know is that you will really love this book with a crazy passion. This one, in particular, had some seriously touching moments. You see Tessa in This Broken Wolf, slowly finding a way to a place where she opens herself to love…but then, obviously, a lot got torn down at the ending of that book. Yeah, ain't that an understatement. Everything went up in flames with that one.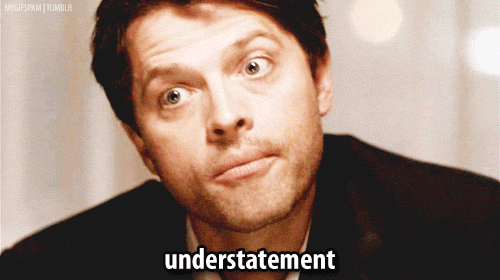 The best way I can explain this book is that it is a healing journey. Building things back up. It's so wholesome and perfect. It makes you feel good because amongst all the bad…you get to see Tessa slowly begin to embrace who she is and her imperfections and to love herself for those. And if that's not enough for you…you see the absolute beauty in true friendships and see them showing her that it's okay to let others in and help, that nothing she can do could scare them off. They are the epitome of what a true pack should be. Truly this book touched my heart in so many ways. If you're like me this ↓ will be you.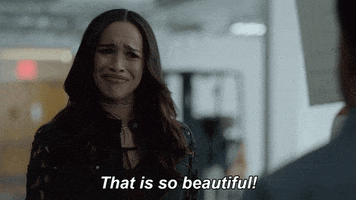 "To act out of love is never a weakness. It's never a failure."…
"You have so much love to give, Tessa. You've proven that to everyone around you. That's why there's nothing you can do now that will frighten any of us away. And that's how I know you will never walk the same path as your father. You deserve love, Tessa."
But seriously dude, just why are you so good are controlling and making me feel all these crazy emotions? You never disappoint in the stories you share with us. You don't just write a story, you create a whole world that sucks us into it and demands us to feel all these things we don't want to. You create characters that own our hearts completely…you make them so vividly its as if they were our own friends, like they are right there beside us. You take us on the journey and we are there for every step of it, never wanting it to end. You can see that all of you goes into this, heart and soul. I'd ask if you could stop messing with my head so pro-like…but when you are this good at doing so, and to end your stories so absolutely perfectly, I'd be absolutely insane to do so. So you just keep at it girl, because you are truly incredible at what you do. And I'm here for it.
I'm sure you all remember where the last book finished at with Tessa destroying that coven and pushing everyone away but Tristan? Pretty hard stuff to forget all that. Tessa finally has her freedom of a sorts but at the cost of a lot. She's torn apart from this power inside her, the rage inside her is something fierce. But we know our girl. If there's one thing she is good at it's learning to control powerful magic. She is set on her path with Tristan by her side to destroy those that threaten her loved ones. Because one thing hasn't changed she will protect those she cares for without a blink. The times are shifting and a war is brewing. It's basically inevitable. Tessa and Tristan are being hunted and the other shifter packs are determined to take them down. Guess they didn't get the memo to not mess with Tessa.
Time is running out for them all though. With Tristan getting lost within his Cerberus minds and the limited options to fix things…Tessa is banking her hope for an answer to save him, the problem is that, that option is one that is a secret and one that has been guarded for millennia. But that never stopped anyone, especially not Tessa. She is more determined than ever to release Tristan from his own cage and set him free. Even if that means putting herself in harm's way. After all, that's Tessa way, isn't it?
"I don't care how many enemies I have to burn or tear apart," I say. "I won't stop until I free you from this cage."
It's time to break all the cages holding Tessa and her pack back and let their true selves be who they were always meant to be. No cage will stop them from protecting those they love…and when that darkness gets too much, her pack will be right there to catch her.
Okay, that's literally all I'm saying. Because this is getting increasingly more difficult. But just know you are in for the read/ride of your life. You will not be disappointed. I really loved every torturous, fast-paced, unpredictable moment of this read…but the thing I loved the most, was for sure the friendship, support and healing this book took me through. It was one of those books that just melts your heart into a gooey little puddle. Has a good message behind it for sure. And if the dedication doesn't say it all…it's the perfect way to sum this book up.
"Anyone can be pack"
And that's the truth.
So yes imagine me just like Bugs Bunny with all his hear emoji's, coz when it comes to these books… I'm utterly hooked and obsessed with it.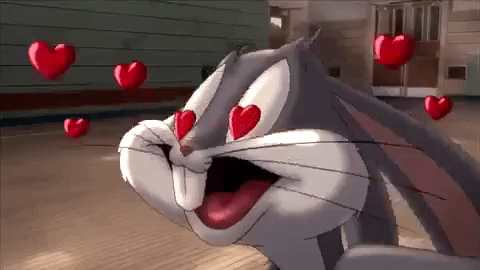 Thank you to the lovely Everly for these books that now own my heart! This is a collection I need to add to my bookshelves. I need these beauties for sure! Thanks, girl for always providing me with the stories I never knew I needed. You are amazing and so talented to move me like you always do. 💖
If you are wanting to be taken on a seriously wild and healing journey, that will have your heart melting, this is a series that needs to be devoured. The wildness, unpredictable pace and plot is exactly what I crave in a good read. This book covers every base and I can't wait for you all to read this phenomenal read! You won't be disappointed with the places it will take you. So do yourself a favour and be sure to check it out! be sure to have this one preordered so you are ready for its release on the 14th May. You can find it on Amazon here —> This Caged Wolf.
Anyways, that's all I have for today. You were probably expecting something longer but lol I can't…spoilers are the only thing I have left lol. Just go and read it. I'm so excited for you guys to read it!! You don't even know what you're in for. Hello, crossover of worlds eeek.
I'd love to hear your thoughts so be sure to comment below. If you are new to my blog be sure to follow if you love what you see.
Seeya next time Ramblers.