The Dark Bite (Vampire Hunter Society 1) by Leia Stone
Whew, what a read this book was! Absolutely loved everything about this story…and I hate to say it, but I think this one even topped how I felt about the Wolf Girl series! And we all know how I loved Demi and Sawyers' story. But there was just something else about this one and I was pulled in even faster. I was just so curious about the hunter societies…and can I just say all my instincts were on point. Which had me all like…
But now putting that out there, it makes me look a little crazy, since not all the things I knew were, "Yes! I knew it!" excited moments, but whatevs 🤷🏻‍♀️…what can I say, I just like being right lol.
Oops, okay, I totally just dived right into the review like a crazy person, which I suppose we've already established. This is a true, me style, welcome back into my crazy rambles, right? I haven't posted one in like for-n-ever. I think, I found some grey hairs in that time…lol just joking, my hair just needs to be re-dyed. 😜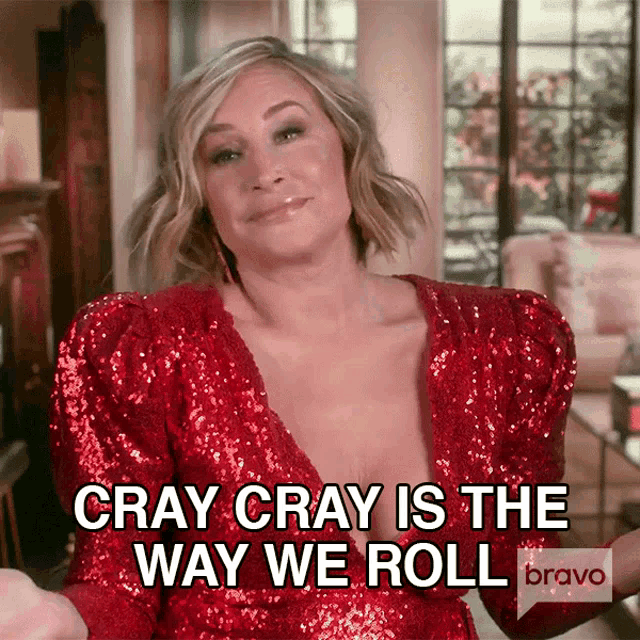 Okay, let me first introduce the book before we go any further. This story, The Dark Bite, is the first book, in a new series, BUT not in a new world. This new series is set in the same world as Wolf Girl and eeek we get to re-meet some old fav characters!! And I was totally there for it. But this story is Luka and Aspen's and man did I love it. It had it all. And certainly knows how to jump right in. Honestly, the reading pace of this book is
But then at that ending, Leia, totally pulled out the sassy-weird me and, yeah, let's just say I was about ready to slap me a someone. You'll probably want to too, so don't judge my slap-happy self lol.
But let me tell you a bit about this story…Aspen, is part of a Society that outs the evil in the world…and she takes her job very seriously. Her Society, House of Rose, specialises in killing the vampires. And our Aspen is extremely good at her job, with one of the highest killing rates. But things get thrown up in the air, when her newest mark (yep you guessed it, eek LUKA!!!!!! 😍) actually saves her, instead of leaving her for dead.
Aspen's life and beliefs about Vampires and the paranormal world are about to be spun out from underneath her so fast. This Luka Drake is nothing like an evil monster should be…instead he's caring, kind and has a light inside him, definitely not evil to the core… So when she finds herself tied to him, she begins questioning everything she knew and learnt growing up…and that it all might've just been a lie. So bring on the push and pull of emotions, that this book will bring you. This is always something I really love seeing in books. When the main character starts seeing the whole world around them and starts exploring it for themselves. They break through the frosted glass and see it for what it truly is…and you get to watch as they find their new footing in that world. This is exactly what this book offers and I loved every moment of it.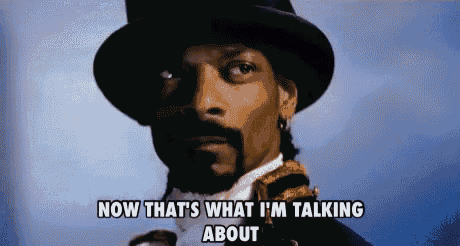 I don't want to say too much about this story plot because so much unravels in this first one…and I cannot wait to see where Leia is going to take it. I'm just loving these characters and seeing their development even in this short time…Leia really has a special talent for connecting us to her characters and making us feel it all…and man, can I tell you that ending…had me gutted and my heart breaking. You really just felt whatever Aspen was going through and I was like dude hell no!
But because a ramble isn't complete without a teaser…I'll even make it a longer one than usual. 😉 You can thank me later or now lol. Whatever suits you haha.
Luka's presence filled me up, enmeshing with the very core of me. It was like I'd gained a window into his soul. I felt him in a way I'd never felt anyone before. There was so much light in him, so much love and kindness, but also … a hidden darkness—a scared little boy who had been through unspeakable things….
'I see you, Aspen Rose.' His voice was like a balm to a wound that had been festering inside of me for weeks. I felt him probing at the edges of my mind, my soul, my heart. It was hard to explain, but whatever this was … it was magic. Whether it was good or bad, I didn't know, but I did know that it had tied me to Luka forever in a way that I wasn't sure I really would ever understand.
All I can say is if you loved Wolf Girl and devoured that, you are really going to need to make sure you grab yourself a copy of this one. You need it in your life. I'm not even kidding. You can find it HERE —> The Dark Bite. (If you haven't read Wolf Girl, it's probably not 100% necessary but personally, I'd recommend that you did). Whatever you do, just make sure you are ready for its release on the 29th August!
Once again Leia has done it again and I'm hooked like a crazy person. I just needs more and more dang it. Why you do me like this? I don't even know how long I have to wail in my misery, waiting on the next one. Is it out now??? Pleeeeeeeaaaasssseeeee. I'm desperate to know everything!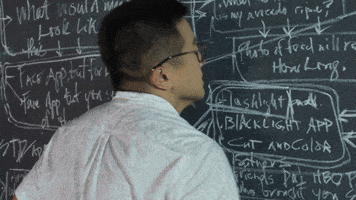 If you are into all things urban fantasy, paranormal romance and slow-burn romance, this book is the one for you…and you gotto do yourself a favour and check it out. You won't regret it. Trust me…I'm a book nerd. I'd never lead you astray. 😀 Hit me up once you've read and let me know your own thoughts…or let me know below what you are looking forward to most in this new book.
Thank you, Leia, as always, for yet another awesome journey. I truly needed this story and escape in my life and can't wait to see more. 💖
Most of my followers will probably know this by now, but I'm an ARC reader for Leia…and received this book in place of an honest ramble…and I'm here to keep my blog real and honest, so here you have it…I hope you enjoyed being just a little bit inside my head, it's a weird and all over the place, place to be…be glad you aren't stuck there permanently lol.
Keep your eyes posted because there will be another ARC review popping up soon, one from the amazing and lovely ladies, Jaymin & Everly. Eek can't wait to delve into Demon Pack next, I've been dying to lose myself in this one.
Anywho, that's all I have for today. I hope everyone is doing well and life is going as okay as it can be. I'd love to hear from you guys, so if you want to reach out leave a message below or connect with me on facebook (Read Ramble Repeat). If you are new to my page and like what you see don't forget to follow so you don't miss anything. I'm going to try and be more active but things are a bit up in the air, at the moment, but I'll be around.
Cheerio, until we talk again. In the words of my nephew, Jappy…seeya lata alligata.