Deserted (Shadow Beast Shifters 4) by Jaymin Eve
Eek guys it's nearly here! Yep that's right on the 28th of September you will finally have Angel's story…and it definitely doesn't disappoint! So get yourself prepared…coz the countdown is on!
What a ride this book was. It had me feeling all the feels and I definitely loved returning to this world once again! I missed these characters a lot so it was awesome being reacquainted with them all. It was an awesome change of things to be in Angel's head, seeing how she thinks and feels was quite the treat. She was a definite fav character of mine in the other books, so it was a special treat having a book just in her POV. You guys are going to love this book. It definitely is quite the read. Especially once you hit around the 70% mark, of the book. Things really amp up, I kid not. It'll have you panicking just a wee bit. I can, honestly, say when you're right at the end, you are probably contemplating whether you should be exercising more…coz for me, my heart was racing, as if I had done a workout or something just as unpleasant..and didn't come out looking too hot lol.
I do have to say I'm kinda in a little denial right now. Something within the story legit broke my heart…I was NOT OKAY WITH!!!! My poor heart was in shock. I'm in denial. That thing that happened didn't happen at all. I refuse to believe it. That was an evil move miss Jaymin. Do I need to remove your characters from you, until you play nicer with them?
Meanwhile, I'm gonna be over here like…
Do you think that'll work? I really hope so. Otherwise…I may have to check out for a little bit.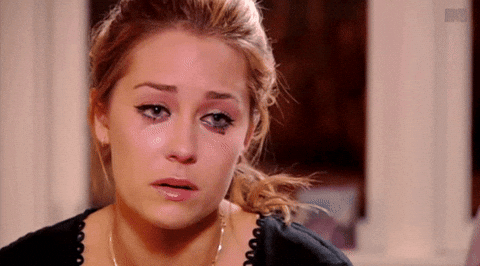 Yeah, no…I'm sticking with denial. It's better for my sanity. But why and how the heck did I feel this coming from the beginning? I was just hoping my gut was wrong. So wrong. Coz I didn't want it to be so.
Annnd…now let's move on, coz I sound like a crazy person since none of you know what I'm going on about. But how about I talk a little about the story? I really enjoyed and loved a lot about this book. And definitely loved seeing more of Mera's sassy pants. Outside of that though, I loved watching as Angel grew within this story. She has a lot of baggage and guilt loaded inside that body of hers. So it was quite the journey as she healed and stopped punishing herself for her past. Quite the transformation and I loved it. Angel will always have a special place in my heart.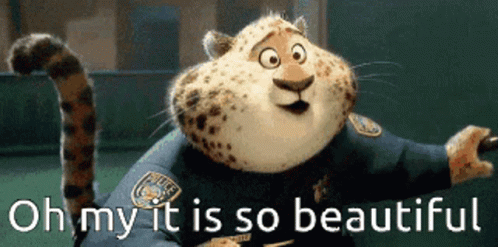 A little about the story…Our Angel/Melalekin of the Honor Meadows…our strong warrior, that has had so much loss, death and pain in her long life…but that all shifted the day she met our dear Mera. And she changed everything. She brought life back into Angel. The day she was reborn in the Nexus, Angel has been struggling to manage all the awoken needs and emotions inside of her. Something she hasn't had to deal with for many years. With a new chance at life, she plans to live it to its fullest…but there's a certain grudge-holding Desertlandian, that keeps getting in her way and making life difficult, to put it lightly. Their history has been a bloody and tragic one…but it looks like fate has some plans of its own for these two…Nobody can fight that off…
But when things start feeling unsettled in the ancient desert lands, the Deflora, the dynasties meet up in their land…which has Reece and Angel in close quarters, having to face the past, where it all began. Expect all the clashing…Coz Reece is a man who isn't used to being defied…but Angel isn't one to just back down…not anymore…so…
The only thing that had me marking down my rating, was some of the story fell a little flat or average, maybe? for me…I'm honestly not sure what I'm trying to say right now lol, I can't English right now. Let me try again…I know it was a transformation story, so you have to go through all the stages of healing, but I was expecting a little more stuff to be happening throughout. It was almost like it hit a plateau and kept at that level until the end…and then BAM everything started happening and stresses you out lol. This is probably going to be a minority comment lol… but it just felt like that any spare minute found, there was sex. I get they were healing the fractured wounds between them and their past…but I dunno, it was a little too much for just one book, in my opinion. But like I said, that could just be me. Please do not get me wrong, I'm a huge fan of Angel and Shadow the second lol. I loved the journey and all that this book was! So many chuckle-worthy moments, especially with Mera around lols. The book truly does take you through all the feels. Jaymin is extremely talented in how she can literally pull these emotions from you. I can't say how happy my heart was, when Angel finally let go of all that pain and guilt she had inside and she felt hope for the first time again. It was Beautiful and perfect.
Gah, and then when you reach the end…My emotions were sooo happy but also mixed, coz of that thing that shall not be mentioned…but eek I can't wait for you guys to find out for yourselves! And also as a quick side note…there may just be a sneak peek at a certain other characters story…Compelled…does that give you a hint 😉
Thank you Jaymin for the worlds that you create and make us whirl through all the feels…that quite literally has us feeling like they are destroying us. Nobody could've pulled me away from that crazy explosion of things going down at the end. Nope, I was lost. I was completely snared…like Jaymin had Encanto-ed me lol. Meanwhile, Jaymin at home is all like…eh, it's what I do.
I received this book as an ARC, in place for an honest review, and as always this is my crazy true ramble. Be sure to give this book a check out…coz if you loved Shadow and Mera there's no doubt in my mind that you'll love this one! Enjoy the crazy ride and emotional rollercoaster heading your way. You can preorder it here —>Deserted.
And since I didn't do any teasers…I'll give you one now.
"You were always my greatest wish and my most destructive defeat," he murmured, pressing his lips to my cheek.
As always thank you Ramblers for being here and for being a part of my blog. You guys help keep me plodding along with it. To any new viewers, if you love what you see please follow so you can keep up to date with all my crazy journeys, throughout all the books I devour and life. If you would like to support me, keep it all going and such, you can make a donation down below. Your support means everything. 🙂
Catcha lata alligators. Stay insane. It's better that way lol.
Any help keeping the rambles alive and allowing more books to enter my life, along with coffee…will definitely help keep all my creative juices flowing. Thanks Ramblers for the support!! 😀