Demon Pack by Everly Frost & Jaymin Eve
Holy dang demon babies! Everly and Jaymin have done it again…and honestly, at this point, I shouldn't be surprised any longer, but you know what?…I love how they can keep doing this to me, after all this time of me reading their books. I just, really, thoroughly enjoyed this unique and utterly intriguing story that's being woven right in front of me. So girls, just keep doing what you're doing because I'm here for all the crazy and wonderful worlds your brains can create. So just keep doing what you do best. And don't change a thing. 💖😍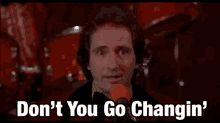 Eeeek, I'm so excited to have had the opportunity to read this book before its release, in place for an honest review. Most of you all know, that I've been on Everly and Jaymin's ARC team for awhile now…and have been a huge fan of their work, since, well, forever…and there's a reason why I'm obsessed with their books. I'm sure if you've read anything from them, you'll understand this but if you haven't, quick, go get lost in some of their amazing books! They have plenty of options for you to pick from. But today, I'm not here to talk about what they've already released…coz that's old news for me lol 😆🤷🏻‍♀️…I'm here to talk about Demon Pack and the awesomeness that it is. But first, you can find it HERE —> Demon Pack ….be sure that you one-click this book baby, so you are ready for its release on the 31st of October. Only have like 3 more weeks of waiting to do lol.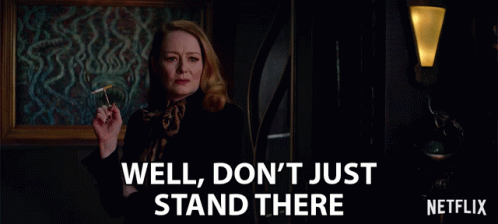 Oh gosh, what can I say about this book?! Well, for starters it's an ahh-mazing kick-off to this brand new series. Secondly, I loved the characters and the sense of such strong family and pack bonds…even with the girls having been rejected/shunned by the whole paranormal communities for being hybrid and different (rude, I know 🙄…ugh, why is everyone always scared of different?). But because of their differences, they are stronger for it and are actually some of the only ones willing (and I'm totally going to say it, not cowardly, unlike others!) to go out there and kick some major butt, keeping humans and paranormals alike, safe on the streets. The main girls will, honestly, touch your hearts so deeply. Their bond is so authentic and it's just like you can feel that rising up and out from the pages. You are going to love Nova, Taniya, Malia and her four demon wolves (that are a secret to anyone outside of her pack – so shh don't tell anyone)!
There are no other better vigilantes you want working on the streets to keep the scum at bay. They are an unstoppable force. But when out on one of their missions, they come across some very unexpected things. Things that are about to spin the supernatural world on its axis and cause some panic. You see, one of those unexpected things happened to be a Rune, one that appeared all around on the Vegas streets. A rune that hasn't been seen for hundreds of years. And with that comes this extremely powerful elite demon, who has C-R-A-Z-Y power…and when I say crazy I mean like, be ready to be put in a coma of nightmares kind of thing – well, not you personally but you never know haha.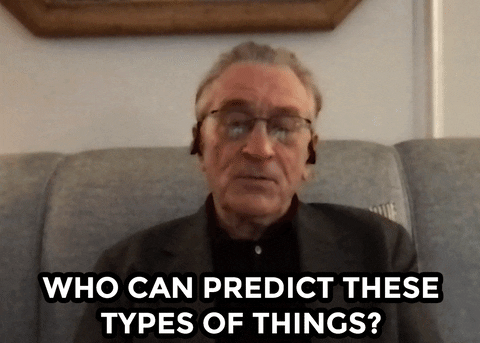 But with this demon, the Master of Runes and tricks on the loose, chaos is raining on the supernaturals…and of course, only a very few are willing to actually step up and try and stop this demon. The thing is, none of the supernaturals know what this Elite demon is truly after…well, Nova and her pack might. But they are keeping that information close to their chest…Because that information includes her secret demon wolves. Ones that might just belong to Rune…and if Nova is right, he might just not leave earth until he gets them and…her.
But as you guys all know, I love to shout my victories out haha so I'll just say…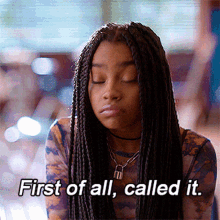 And secondly, nah…I don't really have a second point lol 😂…calling it is more than enough 😆😉
Oh man, I missed introducing Roman! I know, I know!
Oh heck-de-heck, where do I start with him? He a whole can of worms I'm not sure I'm willing to open lol but…you never can say I run away from a can of worms…. (well, in the metaphorical sense…coz if it was a legit can…I wouldn't step foot near it…noppers!)…but moving on. I'm diving into it. Roman, Roman. He's a man of mystery. A mystery Nova is determined to try and unravel. The night Nova and her pack went on her mission, the one before the runes started appearing…she ran into our mister. And from first sight, she felt this indescribable pull towards this bronzed god being. But there was also something about him that screamed predator and danger…and so, she was determined to ignore the pull, in place of keeping her pack safe from this uncharted, potential threat. But, slowly, he somehow might begin tearing down those barriers she always had up in place, protecting her. But that's as far as I'm willing to go with sharing. Not even I can have the strength of holding back, from speaking things that could be classed as spoilers lol. So shutting up, I will.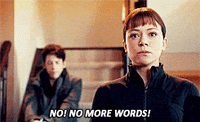 All I will leave you is this one sneak peek…don't say I don't help a book dragon out lol.
"You are entirely unforgettable, Nova Madden." His voice is a low rumble again. "No matter how much you try to hide yourself from me, I see every f***ing inch of who you are. And I would never leave you behind."
With the looming darkness ahead, it's up to Nova, her pack and new allies to work together and remove the darkness growing in Vegas. But I honestly, can't say it any better than Nova herself.
We might be going up against the toughest demon, but we've earned our strength as a pack, and I refuse to allow that to end anytime soon.
Alrighty, a huge thank you to the amazing, lovely ladies, Everly and Jaymin, for a new series I can be totally crazy and captivated by. I love you ladies! You never disappoint. I seriously, can not wait until I can know more. Like dang I need more. Thank the stars, this series is going to be a quick-release because…answers…I need answers and I gots to be in the know. Ugh. I hates waiting. Especially when it drops it on that 'gah I need to know more' note.
Anyways, moving away from my own suffering…What are you most excited about with this new upcoming series? Also, again don't forget you can preorder right now to be sure you get it right away! This isn't a series you want to miss! If you love dark, paranormal romance, urban fantasy reads…this book will be right up your alley.
Thanks again ladies, for continuing to have my crazy pants on your ARC teams. Love being a part of each of your book journeys…and making sure as many people can find your awesome-saucy with extra sauce books. 💖
Okay, my rambles done with now. You can all be thankful that the crazy person has stopped talking lol. What's that saying? It ain't over until the crazy chick stops rambling?… Oh, wait, no, that's the fat woman sings. my bad lol…carry on. 😆
Don't forget if you love what you read to comment below and let me know whatever you are thinking. Also, don't forget to hit that follow button to keep up to date with all the things. 🙂
Catch ya lates. Peace out!
**Please note that this is a new adult 18+ read and does contain mature content, swearing and sexy times**