The Last Dragon King (King of Avalier 1) by Leia Stone
Hey Rambers! How are we all doing?! It's been a little while since I wrote a review. But the reading world and ARC's have been on the quieter side. Settling onto a new med so trying to keep things relatively easy for myself. So on that note that's why my review isn't quite as long as the usual lol.
Blurb/Summary:
The Dragon King is looking for a wife.
This news throws the women in my village into a tizzy. The king will be sending out the royal guard to bring women of childbearing age to his castle in Jade City.
There is only one requirement: the woman must carry enough magic to produce an heir for him.
I'm a watered-down human with a mere ten percent dragon magic lineage, I know I won't be chosen, but for some reason the magic sniffers command me to present myself to the king as a possible wife.
I'm ready to go to Jade City until my mother tells me a terrifying secret. A secret that could get me killed… by the king himself.
Anywho, let's dive in. This story is yet another great read by the amazing Leia Stone. This story is a fast-paced, enjoyable read, that I definitely loved getting lost in. The characters were so perfectly made that I couldn't help but love them. Things move fairly fast in this first story but it is a nice setup for what's to come next with the following King.
I'm truly intrigued by this new world setup and daaaang I loved me the dragon shifter side of it. The trope of two opposing sides coming together gets me every time 😍. No matter who wants to sway the mind of the king, to safer options. Leaving me, meanwhile, going…
I found this journey to be such a healing one for especially the King. It would've been cool to see a little inside his head (but I've also been reading a lot of dual pov books so that could be swaying that thought process). The journey was such a precious and adorable one. I can't wait to see what is in store for us next and look forward to that Queen being taken down!!! I was legit so sad when certain people, that I will not name, didn't make it. Like nooooo. My heart cracked. For reals. I thought they'd somehow survive…but then noooo they had to go and do something like off with your head scenario and I was like…can we call in a healer for this?! It could still work dammit! Reattach and kabang all fixed. Alas, it's not that kind of fantasy story where we can bring people back from death. So…have fun with that heartbreak.
You will all love so much about this story, so don't forget to preorder the ebook before it releases on the 29th September (Paperback is now live – you can find it here —> The Last Dragon King )!
Thanks, Leia for another awesome fantasy book! I can't wait to see these characters reappear in the next books. Even if we are no longer in their pov.
Please note that I am a part of Leia's ARC team but as always this is my honest ramble on this book.
If you are a newbie to my blog welcome! It's so awesome to have you here and to call you a fellow Rambler! Don't forget to hit that follow button so you don't miss out on any of my newest posts. If any of you guys feel like supporting my website there is an option to do so on the Donations page. Any help keeping my site running is always appreciated! Thank you again for being here and a part of my crazy book reading journeys. 
I hope you are all doing well and are enjoying all the many, many good books out there. But until next time…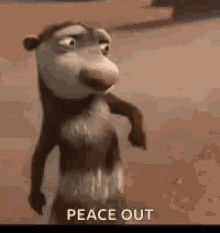 Disclaimer: This post contains affiliate links, including Amazon, and I may earn a small commission, at no cost to you, if you purchase through my links.