I belong to the Vandawolf.
My heart and my power are his to control.

I am a Blacksmith, a wielder of the arcane magic that once scorched our land and brought blood-storms to our skies. Now, I live at the mercy of the Vandawolf, the dark king whose power forced the Blacksmiths to their knees.

But the price for my life is high.
When his enemies scheme against him, I cut them down.
And when the storms rage, I'm sent to fight the monsters that rise from our damaged land.

To fail is to betray the Vandawolf, and my family will pay the price.

Then a breathtakingly beautiful man steps from the blood-rain, and I'm faced with a terrible choice.

Do I end him or save him?

Is he a man or a beast?

Betrayal is only a step away.
A Sky Like Blood (Kingdom of Betrayal 1) by Everly Frost
Ohhh my words I knew I needed this book but I didn't truly know how much I would crave it! Jokes on me right? coz should've figured that one out with Everly. But of late I've been struggling to be truly snagged and captivated by a book and this book did all that for me. I'm not even kidding. This series is going to be a new favourite. I just know it.
I was hooked from the first page to this unique story that began to build. I know I say this a bit but Everly is a master story weaver…one minute I was reading and then a whole world came alive, transporting me to it in the blink of an eye; Easily being able to imagine the world practically instantly. What a skill that is. She just grabs you and keeps on going. Instant teleportation is totally a thing and you can't convince me otherwise.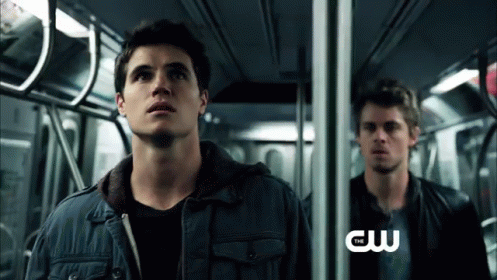 There were so many aspects to this story that I loved. The characters for one were beautifully created which made them feel so authentic and real. The plot has all these intricate details that only left me wanting to know more about this world. It was such a unique take on a paranormal read of shifters created from magic but with Everly's own little twist. There are so many places this story can lead you and leaves you second-guessing everything and keeps you on the edge of your seat. Unable to put the book down. It felt, to me, like it was extremely well thought out (but not without making you think it was too much) and the story developed at the perfect pace and naturally too. The ebb and flow of information was on point. All I can say is…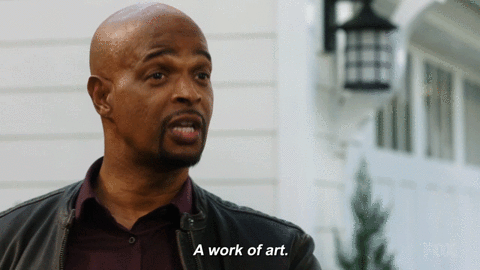 Let's just touch briefly on what we are looking at for this story…well, we get some backstory right from the beginning. We start by seeing our F/MC at a young age facing the destruction of her people and fighting to keep her twin siblings safe. She's willing to give her life for them and if you hadn't already fallen for this character, this is the moment you will. She's willing to do anything just to keep them safe, even if that means becoming a captive to the new ruler of her city.
Blacksmiths once ran the town with a cruel fist but times have changed and now the Blacksmith has become the weapon used to protect the humans against the monsters, that threaten the town when the blood-rain falls. You are brought into a world where hybrid beings were created by the hand of a cruel Blacksmith (essentially what they sound like but they use their forging tools to imbue their power into their creations, so to speak – but I'm gonna leave some mystery to that) and a world on shaky grounds and facing a new threat. The majority of humans still live in their past hurt, that these Blacksmiths caused…and the last remaining one, under the thumb of their leader, the Vandawolf, is paying the price of that hurt. For a crime she never committed. In fact, she remains one of the strongest, pure and kind-hearted of women.
Be prepared to be brought into a world of power and a world where nothing is quite as it seems. There are twists and turns that'll have you hooked and you won't even know you're in trouble, if you even want to call it that, until it's too late. It got me hook, line and sinker. I'm done for. I'm weak when it comes to Everly…but this book is like the chocolate ganache on your favourite chocolate cake. And I'm gonna devour it with everything in me.
Now let the waiting game commence. Ugh, I hate this part. When it comes to books, I'm not made for patience. I need more dangit!
But for Everly, I will try my best to not be a pest or nag but just know it will be HAARRRDD work. Until then I guess this will be me.
Thank you, Everly, for another series I can absolutely obsess over. You never cease to amaze me and all the new worlds you create. I really needed this book and the escape that it provided. And I cannot wait til I can get more. I just adored these characters and the story that's been created for us. This has become a new favourite of mine and I can't thank you enough for the new journey that we have set out on.
If you love fantasy-based books in unpredictable worlds, this is a book that I 1000% recommend you reading!! If you enjoyed books like From Blood and Ash by Jennifer Armentrout I think you are going to be dying to get your hands on this series! So be sure to preorder this incredible read that has me just needing, craving more. Be sure you are all ready for its release on the 2nd June! You can find it here —> A Sky Like Blood.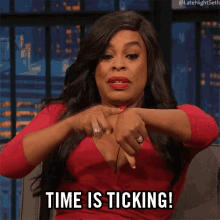 In the meantime, I need to learn to somehow function after that book. Book-hangover alert. The crash back to reality was a long and jolting one.
I'm just going to leave you with one of my favourite quotes that stood out to me in this read:
"Always remember that you are strong." I draw Gallium closer as I hug them both. "Always remember that if you love someone with all your heart, you've already won any battle that might come your way."
Please note that I did receive this book as an ARC but as always this is my honest ramble on this book. Please note that I receive nothing in place for my honest review.
If you are a newbie to my blog welcome! It's so awesome to have you here and to call you a fellow Rambler! Don't forget to hit that follow button so you don't miss out on any of my newest posts. If any of you guys feel like supporting my website there is an option to do so on the Donations page. Any help keeping my site running is always appreciated! Thank you again for being here and a part of my crazy book reading journeys.
I hope all my crazy Ramblers are surviving okay out there…I'd love to hear from you so feel free to drop a comment or let me know what you are looking forward to in this book.
Stay insane and happy reading!
Content information: A Sky Like Blood is fantasy romance, enemies to lovers, the first in the Kingdom of Betrayal series. Recommended reading age is 17+ for sex scenes, mature themes, violence, and language. Ends on a cliffhanger.
---
LINKS: AMAZON AU | AMAZON US | GOODREADS
Disclaimer: This post contains affiliate links, including Amazon, and I may earn a small commission, at no cost to you, if you purchase through my links.