Soul Cursed (Nightworld: Court of Magic 4) by J.N. Colon
Holy flippin' Fae wine. That. That was the most adrenaline-pumping, emotionally-stirring, edge of your seat worthy read. And I'm sad to see some of my fav character's story come to a close…but seriously exceptional read. It was all tied up so perfectly (well outside of the fact that it ended lol…but we can't have everything, now can we?) And since nothing can really meet the energy of the kid from Incredibles, this gif feels hella appropriate for this book.

But also…
So who's ready and excited to dive into this final book and follow Thorn and Caleb as they race against the clock that is ticking down faster and faster? If you are sane, you won't be able to help but read this book because how couldn't you? You should've already been well and truly sucked into this world by now after three ahh-mazing books…and if anything like me wholly addicted.
Gah…I don't even know what to say, to be honest, to get across how much I enjoyed each and every torturous moment of this journey. It just had it all for me and ticked all the boxes. I just loved how on the edge of the seat it made me. The world creation and story telling is just something else. It's the kind of story that wraps itself not just around your heart but every being of you. It's like you breathed in every emotion that the characters were going through. There's this one particular scene that had my heart breaking in all these itty bitty fragments…it didn't matter that I knew it would be fixed somehow, I just couldn't help but feel it, all of it. It's like Jena just reached into my heart and demanded that I feel everything and played me like I was a dang instrument. Maybe she secretly is some sort of siren fantasy being. It wouldn't surprise me. But I feel I kinda ask for it at the same time lol being all like…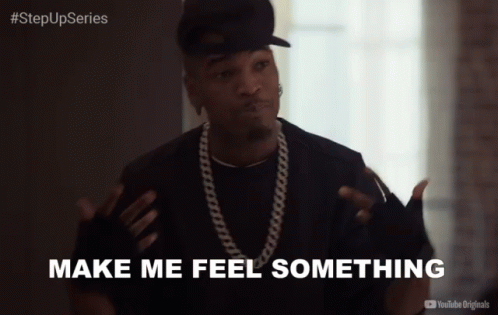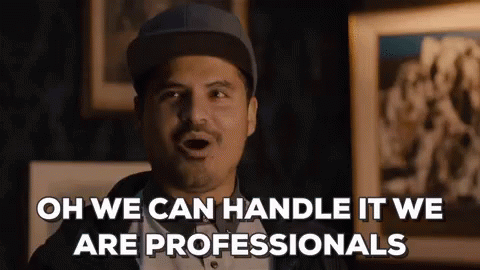 Which I think just honestly opens up the flood gates for Jena and all authors really…and they take it on whole heartedly…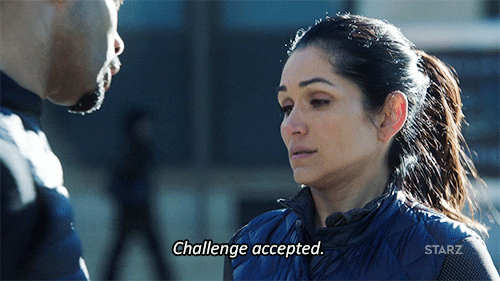 And then you are maybe sorta left wondering what the hell was wrong with you for thinking you could handle it like that pro you said you were. Yeah, unlikely story…I more likely lean more towards this side of things 😆.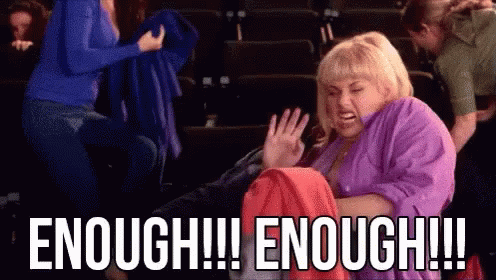 But since you got them to unleash all their crazy on you and there ain't no such things as take backsies…so you just decide to buckle in and reach for that part inside where you are just like eh…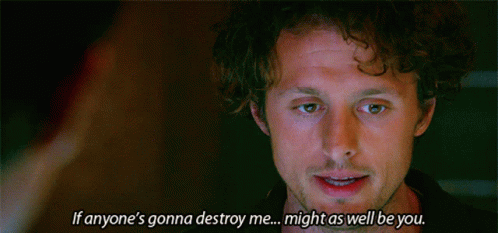 Because really, what a way to go out right? 😆🤷🏻‍♀️ I'll take it Jena, any time you feel like it…maybe not like a pro because that's not my M.O….but I can take it like a person who's terrible at pretty much all sports and then just collapse at the end…I can do that splendidly. 😂
Whoopsies, I digress…but my point is that Jena is gonna make you feel all the feels, whether you want to or not. So just be prepared for some good ole fashion heart torture.
Okay, now for the hard part. Can I just quote the blurb? 😂 Ugh, fine…If you haven't read up to book three please stop reading now! As spoilers will be present from already released books. I know I can be clever but dang I'm not that good lol. Okay…so after that hella intense fight in Ilyria, Thorn and Caleb escape the grasp of the Grand Witch once again with some very unexpected allies. **Cough cough** Thorns dad **cough cough** curveball. But whilst Thorn and Caleb escaped with the relic, they now have been bound by powerful magic, bonding them even closer together. Powerful combination wouldn't you say? Death raker and Fae prince. Let's just say their magic just grew to a whole new level, loving the bond. Can I blame it? No, I most certainly cannot. I want in on it myself lol.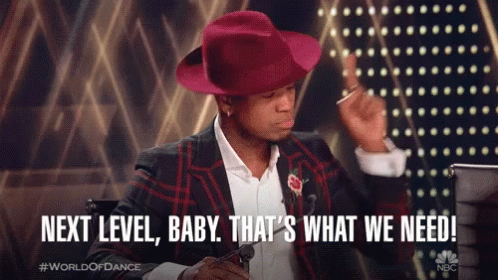 Back to relative safety Caleb and Thorn continue on their mission to find the final relic…but of course things can't ever be that simple…a new adversary arises and it's putting the whole supernatural race at risk. But Thorn takes a risk and makes a new ally that really changes things… and they begin to uncover this new threat and work on how to stop this danger rising any further. But with the clock ticking on the search for the final relic, enemies are closing in from all sides…all mounting to a much more monumental battle. One that will dictate the outcome and future of the Nightworld.
But doing so leaves Thorn with a one of the hardest choices. Is she willing to give up everything…even if that means her soul, the very thing she's been fighting to keep, to save the Nightworld from falling into chaos and a tyrannical rein?
Follow Thorn and Caleb's wild journey as they face unimaginable trials…fighting to survive each hurdle and embracing the good that's within the bad. And thank goodness they have each other to get through the coming storm.
Apart, we were two lonely souls fighting a war. But together, we were an indestructible weapon.
This is a read that honestly has it all. Heart and soul. And characters that you can't help but get attached to. You can't help but love Caleb and Thorn's bantering and loving how raw and real this pair feel. If you love dark Urban Fantasy with kick-butt heroines, shmexy Fae and a plot that will leave you guessing what will happen next…this is a book you need in your life. You won't regret finishing this series! And if this couple can't make you swoon…did you fall and hit your head and forget how to? 😆 What? It's a relevant question and concern.
I'm going to be really nice and share with you a decent length teaser, to get you all excited for what awaits you within these pages…you can thank me later 😉
"…I didn't need to think about it. My answer was an instant yes because if we were bound, no one could ever take you from me."
I choked back a wave of tears. "But what if my death raker side tries to take over, and I can't control myself. You'll be attached to that part of me too."
The fae prince plucked my bottom lip from my teeth, running his thumb over it to soothe the indents. "I want all of you—the good, the bad, and the scary—because that's who you are." He wrapped the ribbon around our wrists like it had been during the ceremony. "And a life without you isn't worth my time."
I couldn't hold back anymore, and I lifted on my toes to kiss him, his sweet, honey flavor mixing with my salty tears. Caleb Blackwood hadn't just bonded with me to save my life. He'd done it because he wanted to keep me forever.
Me. Thorn Rosalee. The witch and the death raker.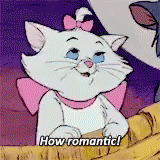 Anyways, be sure to check out Jena's upcoming book because fair dinkum it's everything! This final story releases on the 18th May so be sure that you have preordered this book baby and read it dang it! (you can find it here —> Soul Cursed). It's totally worth every emotional, nail-biting rollercoaster drops you'll experience.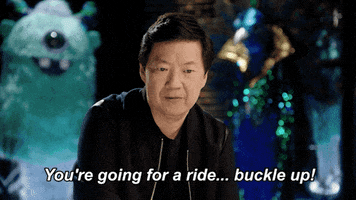 Thank you to the absolutely incredible Jena for yet another fantastic series that I adore with every piece of my being! I can't wait to see what you have in store for us next. Great work as always! I loved everything about this series.
Gah, I'm literally so excited for you guys to read this book…if you are anything like me, this could honestly be live footage of you as you head off to get fully immersed in this world once more.
If you are a newbie to my blog welcome! It's so awesome to have you here and to call you a fellow Rambler. Don't forget to hit that follow button so you don't miss out on any of my newest posts. If any of you guys feel like supporting my website there is an option to do so down below. Any help keeping my site running is always appreciated! Thank you again for being here and a part of my crazy book reading journeys.
Please note that I am a part of Jena's ARC group but as always this is my honest ramble on this book. Also, note that zero funds or money of any sort comes to me by posting any links within my reviews.
I hope all my fellow Ramblers are doing well…life has been a little rough at the moment, which is why I haven't posted much. Chronic illnesses are kicking my butt and have been struggling a lot with just the simplest of things but thank goodness for audiobooks…they have really helped me out during this time when physical reading wasn't an option. Anyways, I hope you guys are enjoying the escape a good book can offer. 😀
Until next time…seeya. 💖
Any donations you can make to help keep the Rambles alive and the site going strong…any bit helps. Thank you so much for the contribution and for being here!!