Ward Locked (Ravencrest Academy 3) by Theresa Kay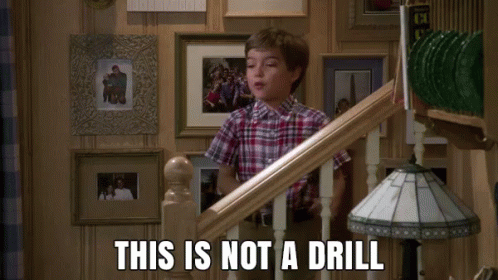 Holy damn witches and mayhem!!
When Theresa got in contact with me about whether I was interested in continuing to read the ARC of her book series. I think, I literally up and left my body for a few seconds there. I've been literally dying to get my hands on the next book, since before even the release day of book two 😂. So these two gifs ↑ sum up my reaction quite nicely. Essentially because not one brain cell in my body actually did stay calm. Gaaaah! And I was not disappointed with this book at all…coz holy flippin' cows, this book was intense! So much stuff went down and I was not prepared for the rollercoaster of emotions that followed. I think, for a few moments my brain probably resembled this.
I swear I nearly lost my mind so many times. And I then had to go searching for it, and what better gif than another Captain Jack Sparrow one? 😆 Seriously though…this book was worth the wait. But man did it hurt my heart.
I'm not sure if this would be classed as a spoiler…but I am just going to say, I missed her best friends in this book. And I have concerns…but I'm going to go into my toolbox and shut myself up now.
The plot really thickens with this book…and I never thought I would say this…but I think, I found two more people that I despise just as much as Bernadette! I honestly, didn't think that was a possibility.
So my list of people to take down is kinda growing…but I'll take them out one by one…they won't see it coming. Some, it may have already caught up to them.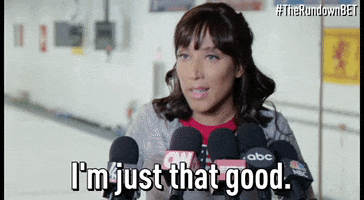 Karma is a bee 🐝… ugh, fine you got me…technically Theresa did some of the taking down but I was there and cheering on. But in my mind it was all me. Capiche? Capiche.
Oh my goodness, I have no clue how to talk like a normal person when chatting about this book lol. Because I have so many feelings. I do know that I loved the plot growth and how things are crazily spinning. I loved some of the little twists added, they were perfect. Some predictable, others not so much but I enjoyed them all nonetheless. I loved how all the politcal stuff is playing out. It's such a mess at the moment…but I can't wait to see how everything with that gets righted. I did miss a lot of the characters, I felt some parts of the story felt emptier without them but it's all part of the game. We're meant to feel like our girl does. Alone and empty lol. So if that was the aim. Goal achieved ☑️…I did love the introduction of some new characters…that stirred the big ole pot up for sure.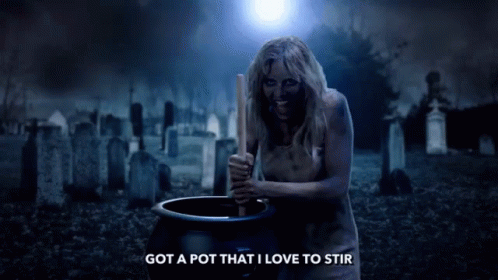 There were so many aspects to this story that I loved. It was all very well constructed. That's for sure! This bit I'm not really sure how to explain…but I feel like that between books 2 and 3, there was a bit of an emotional jump in the relationship between Tristan and Selene. Like, you know it's been building from prior books and that it's definitely there… but everything is still decently messed up and tied in a bow of complications lol. But then diving into book 3, I feel like there was a bigger leap in both of their emotions that I missed…this could just be me. It's not a negative thing, because I'm all for that. I love this couple. And my boy Tristan, he needs some of the real kind of love in his life.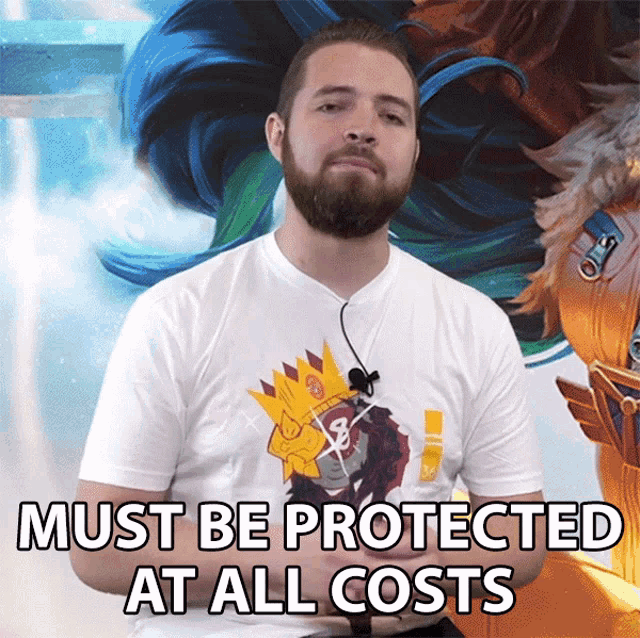 So, I've shown a little bit about my emotions of reading this book…now let's dive into the harder part, with a quick rundown of the story. Selene is back to school after her break, spent in a literal lockdown of sorts. OSA questioning her like crazy and treating her as if she's the threat. Anywho, back at school, she's got new classes on her schedule but that's not the only thing that's changed…oh no, not at all. We have a new school principal and things are about to be seriously changed up. And by that I mean restrictions galore. But with all these new rules, leaves Selene very stranded at her school with no friends at her side. And not only that…the one person she has been dying to know how he's doing, turns up…but not without breaking some big news about a ring. This isn't even mentioning all the missing witches and shifters, that are vanishing into the shadows left right and centre. Something big is coming and with Selene's powers still out of control…learning about her heritage and who she can and can't trust…is a very dangerous game. This may be the hardest term yet.
I dunno what I can say more about this book…but it's definitely one you need to check out. I want to say so much more…but seriously, the stuff that goes down in this book, makes it way to easy to drop spoilers. This book has it all though. Trust me on that. I love the level of intrigue and all the little things and big things going on and happening. All I know is that I really need book 4 after that ending! It's not so much a cliffhanger but damn it leaves me needing all the crazy things.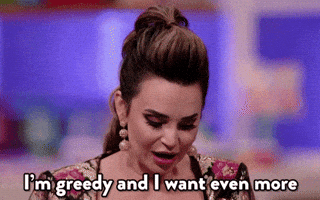 Thank you so much Theresa for reaching out and giving me the opportunity to read this amazing book that took me on a wild ride. I was not disappointed and I can't wait to see what's in store for all my favourite characters. Just make sure to dispose of the bad ones lol.
Make sure you check this third book in this series out, it will not disappoint. It releases on the 30th June and you can find it here —> Ward Locked. I can't wait for you to check this book out. Let me know when you read it! If you loved book 1 and 2 this one is going to be no exception. Gah I'm all over this series.
If you are a newbie to my blog welcome! It's so awesome to have you here and to call you a fellow Rambler. Don't forget to hit that follow button so you don't miss out on any of my newest posts. If any of you guys feel like supporting my website there is an option to do so on the donations page. Any help keeping my site running is always appreciated! Thank you again for being here and a part of my crazy book reading journeys.
Please note that I did receive this ARC in place of my, as always, honest ramble on this book. Also, note that ZERO funds or money of ANY sort comes to me by posting any links within my reviews.
I hope you are all doing fabulous and keeping warm…or cool, depending on where you live and have found even more amazing books to dive into and escape in.
Until next time!!! Stay crazy and read more book! 💖